The Giants fell to 0-2 for the first time since 2007, when they won their next six games and went on to win Super Bowl XLII.
The 41 points were the most allowed by the Giants since Nov. 28, 2011, when they lost at New Orleans, 49-24, and the most they've allowed in a home game since Dec. 27, 2009, when Carolina – led by current Broncos coach John Fox – beat the Giants, 41-9, in the final game in Giants Stadium.
The 18-point margin of defeat was the Giants' largest at home since Sept. 26, 2010, when they lost to Tennessee, 29-10.
The Giants had 19 rushing attempts for only 23 yards, their lowest total on the ground since they ran for just six yards at the Los Angeles Rams on Nov. 12, 1989 in a 31-10 loss.
The Giants did not sack Peyton Manning. In 2012, they played four games without sacking the opposing quarterback: vs. Cleveland on Oct. 7, at Cincinnati on Nov. 11, at Washington on Dec. 3 and at Baltimore on Dec. 23. They won the first of those games and lost the next three. The Giants have lost six of the last seven games in which they did not register a sack.
The Giants converted only one-of-11 third-down opportunities, their fewest successes since Oct. 9, 2011, when they were one-for-12 in a loss to Seattle.
Denver's 13 penalties were the most by a Giants opponent since Dallas had 13 on Sept. 5, 2012.
The Giants had four turnovers, all interceptions, and have 10 in their first two games, their highest-ever total in the first two games of a season.
The Giants won the coin toss and elected to kick off for the first time since their loss at Cincinnati on Nov. 11, 2012.
The Giants' first offensive play was a 51-yard pass from Eli Manning to Victor Cruz. It was the Giants' longest play on their first offensive snap since Oct. 30, 2005, when Tiki Barber ran for 57 yards in a 36-0 victory over Washington.
Denver's first offensive series ended when rookie running back Montee Ball fumbled in the end zone and the ball was recovered by Ryan Mundy. It was the first opening drive takeaway by the Giants' defense since Dec. 30, 2012, when Stevie Brown intercepted a pass by Philadelphia's Michael Vick. The Giants had last recovered a fumble on an opponent's first offensive series on Dec. 9, 2012 against New Orleans, when Brown forced a fumble by Marques Colston that was recovered by Antrel Rolle.
Eli Manning completed 28 of 49 passes for 362 yards, one touchdown and four interceptions. The 49 attempts tied for the third-highest total of his career. He threw 53 passes at Seattle on Nov. 27, 2005 and vs. Washington on Dec. 16, 2007, 51 vs. Tampa Bay on Sept. 16, 2012 and 49 against Minnesota on Nov. 25, 2007.
Manning has thrown for 812 yards in the first two games, the highest two-game total of his career.
It was Manning's 27th career regular-season 300-yard game. The Giants are 13-14 in those games.
Manning's four interceptions tied his career-high. It was the fourth time he threw four picks (also Nov. 13, 2005 and Nov. 25, 2007 vs. Minnesota and Dec. 26, 2010 at Green Bay). Manning's seven interceptions this season are the highest two-game total of his career.
---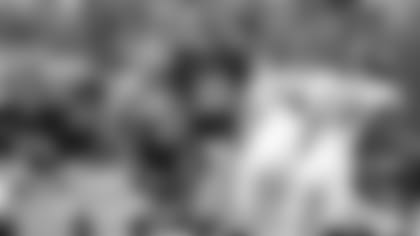 ---
This was the first game in NFL history in which each starting quarterback – Eli and Peyton Manning – threw for more than 400 yards in their previous starts. This time, each of them passed for more than 300 yards. Peyton finished with 307 passing yards.
Peyton Manning's 300-yard game was the first by a quarterback against the Giants since Baltimore's Joe Flacco threw for 309 yards last Dec. 23. Under Tom Coughlin, the Giants are 14-16 in regular-season games in which the opposing quarterback passes for at least 300 yards.
Eli Manning fell to 0-3 in head-to-head matchups with his older brother.
Brandon Jacobs rushed for only four yards on seven carries. But one of the attempts was a one-yard touchdown run, his 57th career rushing touchdown. That extended his franchise record.
Da'Rel Scott scored the Giants' other touchdown on a 23-yard catch-and-run in the fourth quarter. It was his first career touchdown.
Cruz led the Giants with eight receptions for 118 yards. He has 118 receiving yards in each of the Giants' two games. It was Cruz's 14th career 100-yard game. The Giants are 7-7 in those games.
---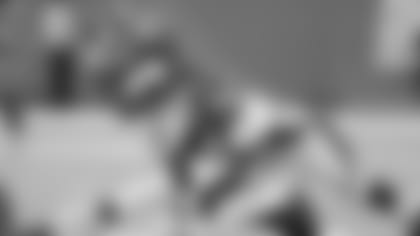 ---
David Wilson returned five kickoffs for 121 yards, a 24.2-yard average. Wilson, who set a franchise kickoff return yardage record as a rookie in 2012, ceded that job to Michael Cox last week in Dallas.
Denver's Trindon Holliday returned a punt 81 yards for a touchdown in the fourth quarter. He is the first Giants opponent to run a punt back for a score since Philadelphia's DeSean Jackson returned one 65 yards to give Philadelphia a victory over the Giants on Dec. 19, 2010.
Cornerback Prince Amukamara led the Giants with 10 tackles, all solos.
Rookie defensive end Damontre More made his NFL debut, but had no statistics.
Hall of Famers Y.A. Tittle and Frank Gifford joined captains Manning, Chris Snee, Justin Tuck, Antrel Rolle and Zak DeOssie for the coin toss.
The Giants' inactive players were quarterback Ryan Nassib, running back Michael Cox, offensive linemen David Diehl (thumb) and Brandon Mosley, linebacker Allen Bradford, tight end Adrien Robinson and defensive tackle Johnathan Hankins.