The Giants fell to 0-3 for the first time since 1996, when they lost their first three games for the second year in a row. The 1996 team finished 6-10. Coach Tom Coughlin is 0-3 for the first time since his expansion Jacksonville Jaguars lost their first four games in 1995.
The Giants started 5-2 or better in each of Coughlin's first nine seasons with the Giants.
This was the Giants' most one-sided loss of the 10-year Coughlin era. That mark previously belonged to a 44-7 defeat at Minnesota on Jan. 3, 2010.
The 38-point margin of defeat was the Giants' largest since Dec. 14, 2003, when they lost in New Orleans, 45-7.
It was the third-worst shutout defeat in Giants history. On Oct. 10, 1948, they lost to the Eagles in Philadelphia, 45-0, and on Nov. 4, 1973, they were defeated in Oakland, 42-0. The Giants were last shut out on Dec. 16, 2012 at Atlanta, 34-0.
This was the first game in which the Giants and their opponents entered with matching 0-2 records since Oct. 2, 1972 at Philadelphia. The Giants defeated the Eagles, 27-12, to start a four-game winning streak.
---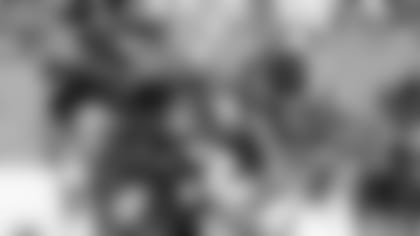 ---
The Giants trailed at halftime, 17-0. The 17-point deficit matched their largest of the 2012 season, which they faced in consecutive games at Atlanta on Dec. 16 (17-0) and at Baltimore on Dec. 23 (24-7).
Before Sunday, that game in Atlanta was the last in which the Giants did not score a first-half point.
The Giants finished with 150 total yards, their lowest total since they gained 142 yards vs. New Orleans on Dec. 24, 2006.
The Giants rushed for 60 yards, which was their highest total of the young season.
The Giants' 90 net passing yards was their lowest total since they passed for 49 yards against Miami in London on Oct. 28, 2007. They entered the game with an NFL-best 390.5 net passing yards per game.
The Giants' 10 first downs were their fewest since they had 10 in the loss at Atlanta last Dec. 16.
Eli Manning was sacked seven times for 45 yards in losses. That's the most sacks allowed by the Giants since Sept. 17, 2006, when they gave up eight sacks in an overtime victory in Philadelphia.
Carolina's 27 first downs were the most for a Giants opponent since Dallas had 28 in a Giants victory on Oct. 28, 2012.
Manning completed 12 of 23 passes for 119 yards and an interception. The 12 completions were his fewest since he had 10 vs. Pittsburgh on Nov. 4, 2012 and the 119 yards was his lowest total since he had 119 at Minnesota on Dec. 28, 2008 – a game in which he played only the first half. It was Manning's lowest total in a full game since Dec. 23, 2007, when he threw for 111 yards in a victory at Buffalo.
---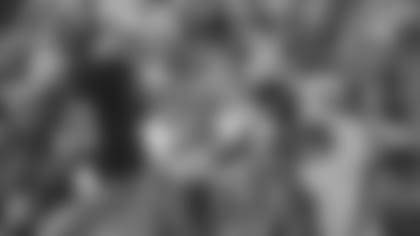 ---
Manning ran for 14 yards and a first down on the Giants' third offensive play. It was his longest run since a 16-yarder at Philadelphia on Nov. 21, 2010.
Wide receiver Hakeem Nicks played his first regular-season game in his hometown. He was targeted just once and did not have a reception. Nicks caught one pass for 14 yards when the Giants opened their preseason schedule here in 2011. He was sidelined with a knee injury when the Giants beat the Panthers, 36-7, here a year ago.
Jason Pierre-Paul started for the first time this season at right defensive end after appearing in the first two games as a reserve. He had five solo tackles.
Mathias Kiwanuka had the Giants' only sack, a 15-yard takedown of Cam Newton in the first quarter. It was Kiwanuka's first sack of the season and the Giants' third.
Aaron Ross intercepted a Newton pass early in the second quarter. It was his first interception since Nov. 20, 2011, when he picked off Philadelphia's Vince Young in MetLife Stadium.
The Giants committed three turnovers (two interceptions, including one by Curtis Painter on their final possession, and a fumble) to increase their three-game total to 13.
Fullback Henry Hynoski suffered a fractured shoulder. He will undergo further tests to determine if the injury is season-ending.
Linebacker Allen Bradford was active for the first time, but was not credited with any statistics.
Carolina kicker Graham Gano kicked a 53-yard field goal in the second quarter. It was the longest field goal by a Giants opponent since Sept. 14, 2008, when the Rams' Josh Brown – now the Giants' kicker – booted a pair of 54-yarders in a Giants victory in St. Louis.
---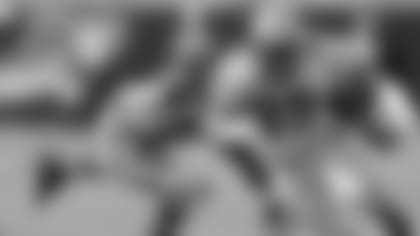 ---
Cornerback Corey Webster did not make the trip and was inactive with a hip injury. Webster had started 34 consecutive regular-season games, the third-longest streak on the Giants after Manning (138, including the Carolina game) and Antrel Rolle (51).
Ross started for Webster at left cornerback. It was his first start in a Giants uniform since Super Bowl XLVI and his first regular-season start since Jan. 1, 2012 vs. Dallas.
Carolina's DeAngelo Williams rushed for 120 yards (on 23 carries), the highest total by a Giants opponent since Baltimore's Bernard Pierce ran for 123 yards last Dec. 23. Under Coughlin, the Giants are 16-25 in regular-season games in which an opposing back (or two) runs for at least 100 yards.
Newton was the first opposing quarterback to throw three touchdown passes vs. the Giants since Atlanta's Matt Ryan on Dec. 16, 2012.
The Panthers' Brandon LaFell caught touchdown passes of 16 and 20 yards. He is the second Giants opponent with two touchdown receptions in a game this season (joining Dallas' Jason Witten) and the third to score twice (Denver's Knowshon Moreno rushed for two touchdowns last week).
In addition to Webster, the Giants' inactive players were tackle David Diehl (thumb), tight end Adrien Robinson (foot), quarterback Ryan Nassib, running back Michael Cox, offensive lineman Brandon Mosley and defensive tackle Johnathan Hankins.