Maybe it was my preseason optimism, or the fact that the Jets had all the attention, leaving our Gmen relatively under the radar, or all the off-season improvements we made, or a combination of all these things, but I'm especially aggravated as a Giants' fan this season.  That game on Sunday was, well, embarrassing.  And I think the players and coaches would agree.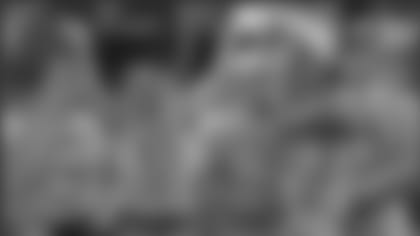 I really thought the whooping we took in Indianapolis would act as a bit of a motivator and wake up call heading into our home game against Tennessee last Sunday.  Not quite.
There's little worse than watching your team get beat like that in an early game when you live on the West Coast.  Yeah, there's nothing quite like starting your Sunday morning off with a mind-numbing beating.  Really sets the tone for the rest of your day.  The rest of your day is not the least bit fun.
This week, in the spirit of trying to find a safe haven to watch our games, JJ and I were invited to watch the game at a friend of mine's house.  I wrote about my viewing experience at Jerry's place last year, and the festiveness was no different this year.  I really felt bad, because the set-up he has is pretty amazing.  From the three-meal and constant snack food-fest (had to be there bright and early at 9:30am for the 10:00 Giants' kickoff), to the great drinks, to the insane multiple TV, indoor and outdoor viewing option set up, it's a football fan's dream spot.  He's really done an incredible job of setting his place up as a haven for any NFL fan.  It didn't help that he was trying to get us to eat the spiciest home-grown peppers known to man on a 100 -degree day, but at least he got a real kick out of it.  He's a Chargers fan, so by late afternoon he was feeling the pain we felt all day.
Thanks again for the food and fun, Jerry!  Always a blast watching the games at your place, even losses.
Needless to say, that's two straight weeks where JJ and I were in a new spot, and the Gmen lost.  My superstition can only be stretched so thin.  We better find a luckier spot soon, or we're in trouble.
There's only one way a team can outplay their opponent in seemingly every phase of the game, and still get blown-out.  CONSTANT MISTAKES.  And with the Giants, there were plenty. Catchable, tipped passes getting picked off.  A horrible decision to try a left-handed throw in the end zone to completely halt what was up to that point a great drive.  A stupid penalty in the end zone that resulted in a safety.  Two even stupider unsportsmanlike conduct penalties.  Kareem McKenzie, I'm calling you out – WHAT WERE YOU THINKING?!?!  That should send him down a spot on the depth chart for at least a week, in my opinion.  And of course, it wouldn't be a Giants' game without one or two costly delay of game penalties, and/or timeouts wasted because the play clock was running out.  A DELAY OF GAME ON A FIELD GOAL????  HOW DOES THAT EVEN HAPPEN??
In all honesty, the defense looked pretty good most of the game.  Yes, Chris Johnson had over 100 yards rushing, but he needed over 30 carries to do it.  They contained Vince Young very well.  All in all, my notes have many kudos for clutch 3rd down stops all game.
We also ran the ball pretty well, and save a few bad mistakes, threw it well too.  It was just the mistakes that killed us.  If the Giants played heads-up football, this game would have been a two-score win.
Lastly, I always think the Giants look great in the hurry-up offense.  It's quick, they play smart, get open, and have plenty of time to snap the ball at the line.  Maybe they should use it more often.
We've got a big Sunday night matchup against a Bears team that's coming in with a lot of confidence (well-deserved) due to a great start this season.  Cutler's looking to fit right in with Martz's offense, and Urlacher is back in a big way, as is their newest addition, Julius Peppers.
No place like primetime football for the Giants to step it back up.  Here's what it comes down to – what kind of team are we?  Are we going to be so frustrated that we panic, implode, and embarrass ourselves?  Or will the real New York Football Giants we've come to love step on our home turf Sunday night and remind the world what real Giants football is all about?  I'd like to assume it will be the latter, and I hope the players prove me right.
Well, I know it was short and more salty than sweet, but that's all I've got for this week.  I don't have any non-Gmen thoughts of the week, because all I could think about was how our Gmen could go about turning things around and righting this ship.  You can reach me via e-mail at gmensuperfan@gmail.com, and I'm on facebook under the name "Gmen Superfan."  Until next week, GO GMEN!