EAST RUTHERFORD, NJ - Another big test for our Gmen, another dominating victory.  This one had all phases clicking very nicely.  With the exception of a third quarter where we stumbled a little, the Giants looked beyond impressive throughout the entire game.  It was beautiful to watch.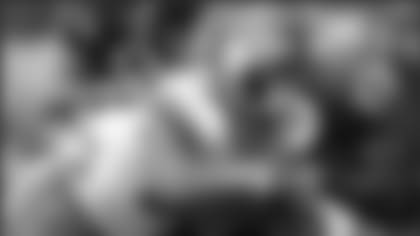 Funny what a difference a couple of weeks makes.  Two weeks ago, I was getting e-mails from fans wondering whether or not to push the panic button, if Brandon Jacobs still belonged on the team, and a few suggested building a "Cowher Countdown Clock" next to the scoreboard in the new stadium.  Now, all the fans are wondering what the new Super Bowl rings are gonna look like on our players' hands next February.  One week at a time, folks.  Don't fall victim to the Trey Wingo disorder, where every final score defines the playoff picture and every significant statistic suddenly has a place in Canton's football lore.
I'm not going to lie, I was starting to fall a little victim to it myself immediately following the loss to the Titans.  It's amazing, when I took a week off from watching football analysis shows and stopped listening to NFL radio for a few days, how much better I felt about the Giants.  Even before they kicked off against the Bears. 
But enough about the more "distant" past.  Let's instead re-live the glorious performance from our most recent past, against the Texans last Sunday.
I kind of had an inkling that last Sunday's game would be a big one, since my buddy Jon was coming to visit from the East Coast for the weekend (the same Jon that I usually go to all the home games with when I'm back in Jersey).  To get ready, we decided to spend the Saturday afternoon before watching the NFL Films video recapping the Giants run to Super Bowl XLII.  Man that was an awesome season!
Since the game wasn't on locally, Jon and I, with my buddy JJ in tow, decided to watch the game at Rick's Tavern, a New York sports bar located in Santa Monica.  It was so nice to watch a game in Southern California and feel like we were watching it 3,000 miles away with a bunch of fellow Giants' fans.  JJ's brother Ian met up with us to complete the foursome.  What a great game to watch in the company of so many fellow G-maniacs!  JJ's brother really helped keep the New York sports' fan authenticity alive, complaining about insignificant mistakes all throughout the game, even when we were up 34-17.  Talk about Great Expectations.  Some of the other fans, myself included, had to remind him we were winning.  By a lot.  Gotta love New York fans – always animated! 
Even though the newest good luck charm, Justine, wasn't able to make it to the bar, we kept her in the loop and made sure to celebrate with her after the win (can't let a four-leaf clover go to waste).
Assuming next week's game isn't locally televised, you can be sure I'll be right back in that booth near the back of Rick's Tavern!
Taking Our Show on the Road
I can't get over what an impressive win that was.  I think most people seemed to chalk up our blowout of Chicago (yes, a 14-point win can be considered a blowout when it goes down in that fashion) to bad decision-making, poor offensive line play, and a refusal to try the running attack on the part of Chicago.  The country assumed this would be a huge road test, and a game that would be very difficult for the Giants to win, especially with Brian Cushing back on Houston's defense.  Not only did we win, we won big.  Hakeem Nicks continued to light up the scoreboard and fans' fantasy rosters (12 catches, 130 yards, 2 touchdowns, wow).  Even though it may have paled in comparison to Nicks' gargantuan numbers, Steve Smith finally had a big day receiving (6 catches, 89 yards, 1 touchdown).  Our defense was once again huge, holding the league's number one rushing attack to a microscopic twenty-four yards.  Matt Schaub had a sub-.500 completion percentage, threw for less than 200 yards, zero touchdowns, and one interception.  We held the ball nearly twice as long as they did.  My boy Ramses Barden had a big reception in the first quarter.  Even Matt Dodge had a pretty decent game!
Glad to see the message has gotten through to our offensive line.  Obviously Eli had a great day passing, but also Bradshaw and Jacobs combined for over 100 yards on the ground.  And you know whose names were hardly mentioned during the telecast?  Mario Williams and Brian Cushing.  Lots of kudos to our big guys up front for neutralizing Houston's biggest defensive threats.
If I had to toss out a couple criticisms, it would be regarding our return game (or lack thereof), and our play-calling/clock management.  Darius Reynaud isn't really getting the job done, and fumbling another punt return just added to a laundry list of concerns he's created for us this season.  When you're hoping the return man will simply call a fair catch before the punt's even in the air, you know he's probably not the guy.  Let's hope I'm wrong.  Regarding the second issue, what were we thinking calling so many pass plays and sweeps with a big lead in the second half?  We're trying to kill clock!  And Jacobs isn't a "get-around-the-corner" type of back – he's finally getting into a rhythm of running straight ahead and breaking tackles.  Let's not mess with that now that it's working again.  Finally, more timeouts wasted and delay-of-game penalties called because of the play clock winding down.  I think a peewee football team would have this issue corrected by now – why can't the G-men seem to fix it?!?!
That's really all the criticizing I have for this past week.  In retrospect, the preceding paragraph is longer than I thought it would be.  I hope it didn't seem like much – it really was a game where the positives very heavily outweighed the negatives.
Non-Gmen Thoughts of the Week:
This season is showing the most parity among the teams as any NFL season I can remember in a long time.  Some people out there seem to be overly pessimistic, stating that it's a sign of "average football."  Clearly, they've never played football.  Teams scoring 50 points on lesser teams, divisions being clinched in week 12, THAT's average football.  This season is simply competitive, and I'm LOVING EVERY MINUTE OF IT!!
Brett, you love nothing more than being in the spotlight.  You can't start crying and getting all upset now that you're in the spotlight for the wrong reason.  Get over it, you big baby.  You've made your bed – now sleep in it.
HOW 'BOUT THEM COWBOYS! HA! Can't wait for October 25th to get here.
GO YANKEES!
I know the Monday night match-up against Dallas is a huge game, but let's not overlook our game this week against Detroit.  We saw what their offense is capable of (albeit against the Rams), and last thing we need is a huge letdown at home after a big road win.  As long as the Gmen keep playing the way they're playing, we should absolutely take this one!  To chat about all things Giants, you can e-mail me at gmensuperfan@gmail.com, or find me on Facebook under the name "Gmen Superfan."  Let's keep this momentum going, Giants' fans!  Until next week, GO GMEN!!