MIAMI- The New Orleans Saints and the Indianapolis Colts will meet Sunday in Super Bowl XLIV in Sun Life Stadium, the home of the Miami Dolphins. New Orleans won its first 13 games and lost its last three in the regular season. The Colts went one better, starting 14-0 before resting their starters and losing the final two games. In the playoffs, the Saints routed Arizona before edging Minnesota in overtime in the NFC Championship Game. Indianapolis defeated Baltimore and the Jets by a combined 50-20. The all-time series is tied, 5-5.
The Giants lost to the Saints in New Orleans on Oct. 18, 48-27. They did not play the Colts this season, but will meet them in the 2010 regular season.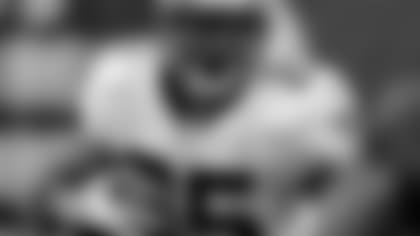 New Orleans led the NFL in both yards (403.8 a game), and points (31.9) in 2009. The Saints are averaging 38 points a game in the playoffs. New Orleans was fourth in the league with 272.2 passing yards per game and sixth with 131.6 rushing yards.


Saints offense vs. Colts defense
New Orleans led the NFL in both yards (403.8 a game) and points (31.9) in 2009. The Saints are averaging 38 points a game in the playoffs. New Orleans was fourth in the league with 272.2 passing yards per game and sixth with 131.6 rushing yards.
New Orleans likes to create mismatches and keep their opponents off-balance by using a variety of formations and personnel groups. The Saints have a balanced run and pass offense but unlike many teams, they often use the pass to set up the run.
Indianapolis' defense was 18th in the NFL, allowing 339.2 yards a game. The Colts were 24th against the run (126.5) and 14th vs. the pass (212.7). More significantly, the Colts were eighth in the league in points allowed, at 19.2 a game.
Saints quarterback Drew Brees set an NFL record this season by completing 70.6 percent of his passes – less than two percentage points more than Peyton Manning. Their other statistics were remarkably similar. Brees threw for 34 touchdowns, Manning for 33. Manning threw for 4,500 yards, Brees for 4,388. Manning threw 57 more passes (571-514) and five more interceptions (16-11). Brees has thrown a Saints-record 122 touchdown passes in his four years with the team.
New Orleans has a deep and talented group of receivers that can make plays at all levels. They can run deep, catch passes over the middle and turn short tosses into long gains with their running ability. Marques Colston led the group with 70 catches for 1,074 yards and nine touchdowns, but the Saints had seven players with at least 35 receptions, including wideouts Devery Henderson and Robert Meachem (who also had nine scores). Jeremy Shockey, the former Giant, was third on the team with 48 receptions, and the team's other tight end, David Thomas, contributed 35 catches.
The Saints have a versatile group of running backs in Pierre Thomas (793 rushing yards and six touchdowns), Mike Bell (654 and five) and Reggie Bush (390 and five, plus 47 catches). Critics like to say Bush hasn't reached his potential after being selected No. 2 overall in the 2006 NFL Draft, but he reached 200 career receptions in only 34 games, tying him with Arizona's Anquan Boldin for the fewest number of games in NFL history. Bush had a spectacular 46-yard touchdown run in the divisional playoff victory over the Cardinals.
Because of all the outstanding players at the ball-handling positions, New Orleans' line sometimes gets overlooked. But right tackle Jon Stinchcomb had a Pro Bowl season and left tackle Jermon Bushrod quietly played very well. Stinchcomb and Bushrod are both very athletic tackles. Guards Carl Nicks and Jahri Evans are rugged power players. Center Jonathan Goodwin has good strength but sometimes struggles against athletic linebackers.
Coordinator Larry Coyer and the Colts would like to borrow a page from the Giants' Super Bowl XLII playbook and put the same kind of pressure on Brees as the Giants applied to Tom Brady. But that will be more difficult without their premier pass rusher, Dwight Freeney, who will not practice this week and might not play because of torn ligaments in his ankle. Freeney, a tremendous speed rusher with a devastating spin move, had 13.5 sacks in the regular season. But if he is sidelined or weakened, the Saints likely won't have to help Bushrod as often. If Freeney can't play, Raheem Brock will step in. Brock is strong but doesn't have Freeney's pass rush skills. Robert Mathis, another big-time speed rusher, had 9.5 sacks on the other side, but will pick up the double teams and chip blocks that would normally focus on Freeney.
On the inside, Antonio Johnson and Daniel Muir are big, strong tackles which will make for a rugged duel with Nicks and Evans.
Middle linebacker Gary Brackett is the quarterback of the defense. He and Clint Session play every down. But Session and Philip Wheeler are a bit undersized as outside linebackers, which could favor Shockey should they match up in pass coverage. Because of that, the Colts might try to put versatile free safety Antoine Bethea on the tight end. Bethea led Indianapolis with 120 tackles (75 solo). Jerraud Powers and Kelvin Hayden are competitive with good cover skills.
Special Teams
If the Super Bowl is close in the fourth quarter, the Colts will have a decided experience advantage at placekicker. Matt Stover of Indianapolis is a 20-year veteran who is fourth on the NFL's career list with 471 field goals. The Saints' Garrett Hartley is a second-year pro with 22 field goals, including nine this season. He was suspended for four games and played in only five this season. But he did kick the overtime game-winning 40-yarder in the NFC Championship Game. And Coach Sean Payton has so much faith in Hartley, he sat down John Carney, who is third in history with 473 field goals. Carney remains with the Saints as a consultant.
New Orleans' advantage appears to be in the return game. Bush had an 83-yard punt return in the divisional round vs. Arizona, further proof that he is a threat to go the distance every time he touches the ball.
Courtney Roby was fifth in the league in kickoff returns, with an average of 27.5 yards, including a 97-yard touchdown.
Both teams employ rookie punts with Indianapolis' Pat McAfee (44.3-yard gross average and 37.8-yard net average) posting better numbers than New Orleans' Thomas Morstead (43.6 and 36.0). Both also kick off for their teams.
If you'd like to submit a question or comment to Michael, click here.