Remember how much promise this season started with? For five straight weeks, we were seen as one of the top three or four teams in all of football. It was a great time. When we went 5-0, we were a strong offensive team that handled lesser opponents with ease, winning games we were supposed to win. When we went into the four-game slide, I thought it was nothing more than a funk. This happens in sports often (although less noticeable in baseball and basketball, where there are so many more games in a season), and is typically referred to as "being streaky." It's a situation where a haze descends on a team, and nothing can seem to go right (see Major League, Bull Durham, the Knicks). This is typically followed by some sort of a winning streak, which creates at least a little balance in the win/loss column. But, alas, this wasn't a typical season.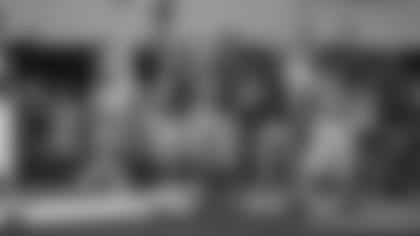 While the Giants will search for many answers to be improved in 2010, the WR's proved they are ready to break out.


I really thought after our victory over the Falcons that we'd follow with a big Thanksgiving win in Denver, and the rest of the season would play out nicely. The last thing I thought I'd see was a complete collapse. It was like pod people replaced our entire defense! Yes, we had a big win against Dallas, but they still scored 31 points in the process (as they did in our first victory over them). The following loss to Philadelphia was absurd. I'll never understand how we managed to score 38 offensive points against the Eagles, and still lost. The same team that used to be a blueprint for the rest of the NFL for stability, power, and toughness, was now playing without purpose.
And I REFUSE to believe what so many people have tried to convince me of – that "maybe they're just not that good." BULL. I've seen nearly all of those same players dominate very talented opponents. (Remember last year's Baltimore game?) We need to do a whole lot of soul-searching this off-season. And you gotta feel bad for Eli – to have the best statistical season of your career lost in the disappointment of a mediocre 8-8 finish? Talk about bittersweet.
A Sad Sight
One thing bothered me about my attitude while viewing the Minnesota game more than anything. I reached the point where I was so frustrated, I simply stopped caring. To me, that's the worst reaction a fan can have.
Now that the Gmen's season is over, I can get back to some recreational reading. On that note, I've really been getting into both Lee Child's "Jack Reacher" series and Vince Flynn's "Mitch Rapp" series lately. Talk about the ultimate bad-ass American hero. Those two characters make Jack Ryan look like a nerdy pencil-pusher in comparison. I highly recommend both authors.
Hasn't the whole "Tweeting" thing run its course!?! If it's here to stay, can we at least change the name? I was listening to NFL radio the other night, and they were talking about how Josh Cribbs' agent had been doing some "serious Tweeting" that day. Really?? This is professional sports, not Gossip Girl. Come on, already!
So here we are, my last article for the 2009 season. It wasn't the greatest of seasons, but I had a real blast spending it with you fans! I'm sorry if I'm late responding to people's e-mails, but I'll try my best to get to them soon. To reach me via e-mail, the address is gmensuperfan@gmail.com. I'm also on Facebook, under the name "Gmen Superfan." Happy New Year, enjoy the playoffs, and start getting ready for the draft in April! Until next season, GO GMEN!!!!