Great teams are built through the draft. But they are strengthened by free agency.
Determined to be one of them in 2014, the Giants have been active in the first phase of the NFL calendar, acquiring free agents such as running back Rashad Jennings, guard Geoff Schwartz, and cornerbacks Walter Thurmond and Dominique Rodgers-Cromartie.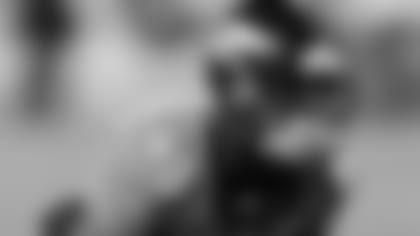 And the early responses have been mostly positive by fans, pundits, and even players.
Now, as the dust settles a little in the second week of free agency, let's look back at notable additions to the team in the Tom Coughlin era to gauge how this year's moves thus far stack up against prior seasons. In other words, could this be the best free agency period for this current regime?
So read through the years of notable free agents signed by the Giants, and let us know if you think the 2014 free agency period has been overrated, underrated, or right on point.
Notable Free-Agent Signings by the Giants:
2006
CB Sam Madison, CB R.W. McQuarters, LB LaVar Arrington
2008
Safety Sammy Knight, LB Danny Clark
2009
LB Michael Boley, DT Chris Canty, DT Rocky Bernard
2010
Safety Antrel Rolle, Safety Deon Grant, LB Keith Bulluck
2011
Center David Baas, Punter Steve Weatherford
2012
Safety Will Hill, TE Martellus Bennett
2013
TE Brandon Myers, WR Louis Murphy, Safety Ryan Mundy, Kicker Josh Brown, DT Cullen Jenkins
2014
CB Dominique Rodgers-Cromartie, RB Rashad Jennings, Guard Geoff Schwartz, WR Trindon Holliday. Safety Quintin Demps, CB Walter Thurmond, Center J.D. Walton, WR Mario Manningham, Guard John Jerry - [WATCH PLAYER INTEVRIEWS