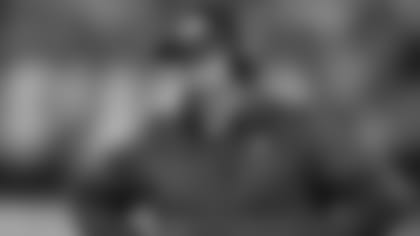 ---
Q: You've had two practices after the very tough loss to Dallas. How have the players come back from that and how is their outlook going forward?
Coughlin: "They seem to be in a good frame of mind. The practices have been good. They've had enthusiasm, and it's a new game, it's a divisional game (this week in Washington). We won four in a row and we lost a game. Now we've got to play another game. Will we be upset about last weekend? Yes, probably forever now. But there's a new game on the horizon and you've got to go."Q: With Jim Cordle going to injured reserve, you will have your sixth starting offensive line configuration of the season. Does who is available on the offensive line affect the game plan?
Coughlin: "Everything is affected, because it's not about plays, it's about people. It's a people business. Professional football is a battle of matchups and that's exactly what happens when change occurs. Now, there obviously are things that you're going to do that you have to do and you expect the next man up to get in there and perform at the highest level and allow you to continue. But you have to be aware. For example, when you're playing against an outstanding pass rusher, you've got to have schemes and you've got to have extra people involved and you've got to do things from a standpoint of how it is you're going to go about the business of being able to execute even though you have to make adjustments. Adjustments are a big part of our game and it's an ongoing thing. It happens and affects you every year, and this certainly is no different."Q: Kevin Boothe is once again going back to center. He has the third-longest starting streak on the team. He seems to be an unsung player on this team, one you can plug in at several spots and he will play at a high level.
Coughlin: "He's always been that way. He has a tremendous attitude, is a great team player, will do whatever you want him to do, always has the best interest of the team and everybody else at heart, plays hurt, you never hear a peep out of him. He's that kind of a guy."
---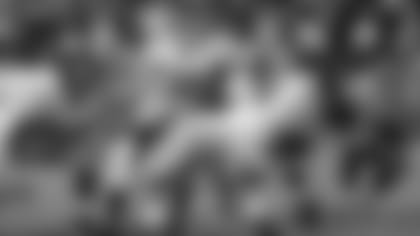 ---
Q: You've allowed nine touchdowns this season on interception, fumble and punt returns. When you hear that stat what comes to mind for you?
Coughlin: "Ridiculous. Ridiculous is what I say. That should never happen. It should never happen. You live in a dream world where you don't think you're going to turn it over, I understand that, but to have those things become catastrophic every time it happens - seven points to the other guy? That's ridiculous. Like the other night (against the Cowboys), one error (a lost fumble) and it's a touchdown. And then the inability to overcome it, that's just as big a factor. It's just sad, because when you look at it and just isolate it, the defense gave up 17 points. Enough said. You should win."Q: The defense has given up 23 touchdowns in 11 games. The other nine are not its responsibility.
Coughlin. "It's a team."Q: It's often said about the running game that during a game that if it's not working you have to stick with it until it starts producing. It seems like that's what you've done on a season-long basis. It wasn't working early, but it's come around and you rushed for 202 yards last week. Is the running game now getting to the point where you hoped it would be?
Coughlin: "It is a part of the balanced attack that we talk about always. In our opinion, you have to be able to run the football. Now, what the results are, you can't always say, but the execution was well done the other day and the blocking as a unit was much-improved. I think we've still got to get the wide receivers down in there better, they can help, but the execution was better."
---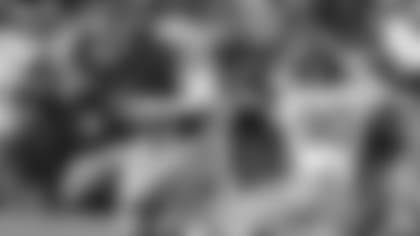 ---
Q: In Washington you're facing a team that has the NFL's third-leading rusher (Alfred Morris) and second-leading receiver (Pierre Garcon) and it has a very dynamic quarterback (Robert Griffin III). What do you see when you look at their offense?
Coughlin: "Just what you said, an exceptional, talented, talented group. Their offensive line plays very, very well together. Their scheme fits them to a T, sometimes not the biggest people in the league but they block very, very well and are very efficient. They're talented in the run game, they do a lot of things to get the ball outside to Garcon and any number of guys with go screens and rocket screens and that kind of thing. The quarterback is an exceptionally talented athlete who you know is so dangerous when he's got the ball under his arm, but has a very strong arm as well. They've always been very successful with the play action pass." Q: Their outside linebackers, Ryan Kerrigan and Brian Orakpo, each have 6.5 sacks…
Coughlin: "They're good on defense, I don't care what stats they get. They're a team that's very fundamentally sound, yet they're complicated in the third down package, they can dial up any number of pressures, they really make it most difficult to zoom in on what they're doing because they do a variety of things and so you do have to be able to make adjustments during the course of the game."