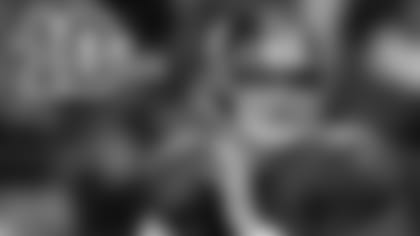 The offense is not scoring as many points as you would like. You could stay the course or try a whole lot of new things. Is your feeling to stay the course, keep doing what you're doing and it will eventually come around?**
"Yes, you have to execute. That's what leads to points. It's not the plays, it's how you're performing it. So whatever the play that you're running is, or plays that you're running, it's not the scheme that's usually the problem. It's more our guys doing the things right. Is everybody doing their responsibilities to make the play successful?"
When you make plays do you get encouraged because it shows what you can or are you disappointed because you wonder why it doesn't happen more frequently?
"It's just being consistent. I think a lot of the problems are that we're just getting into too many bad situations. You get in a lot of third-and-12s, third-and-11s and it's hard to convert. We've just got to be better at making positive plays more often. Not so much big plays, but just making positive plays."
Chris Snee just met with the media and said he's likely headed for hip surgery. You've said many times that you don't even notice the offensive lineman, but Chris has lined up inches from you for 10 years and he's a good friend of yours. What are your feelings about him not being able to play?
"I feel bad for him. This is a guy who loves what he does and works hard and obviously had surgery this offseason to come back this year and was feeling good. It's tough for him not playing and kind of not knowing what's going on and possibly going on I.R. I really feel for him. We've got Dave Diehl back this week, another veteran guy that's been around, so it's good to kind of have your core guys back in the mix."