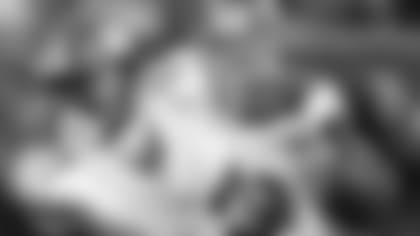 ](http://www.giants.com/media-vault/videos/Top-NYG-Free-Agent-Signings-1---Plaxico-Burress/307f426c-1c45-458e-8954-6645c3c18ec6)
PHOTOS: PLAXICO BURRESS GALLERY
Number 1: WR Plaxico BurressOriginally a first round draft pick (eighth overall) by Pittsburgh in 2000, wide receiver Plaxico Burress signed with the Giants in 2005 and would become Eli Manning's most productive target as well as one of the heroes of Super Bowl XLII.
Burress played for the Giants from 2005-08. In 57 regular season games, he caught 244 passes – 12th in team history – for 3,681 yards and 33 touchdowns. He also caught the game-winning 13-yard touchdown pass with 35 seconds remaining in the Giants' Super Bowl XLII victory over New England. Burress produced right away for New York with Eli Manning entering his second season in 2005.
In his first game as a Giant, Burress caught five passes for 76 yards and a touchdown. He went on to post 1,214 yards in 2005 – the fourth-best performance for a Giants receiver and his third career 1,000-yard season at that point – and helped the Giants to an 11-5 record and an NFC East title.
In the 2007 championship run, Burress hit the 1,000-yard mark once again and caught 12 touchdowns, which remain the second-most by a Giants player in a season behind Homer Jones' 13 in 1967. Burress followed up by catching 18 passes for 221 yards and a touchdown in the playoffs, the bulk of which came in the NFC Championship in Green Bay when he hauled in 11 catches for 151 yards.
Burress remains Manning's leading receiver in yards, while Hakeem Nicks recently passed him in terms of receptions from the two-time Super Bowl MVP.