Giants' Tame Lions for Third Straight Win; Four Touchdowns Score $2,400 more for the New Jersey YMCA State Alliance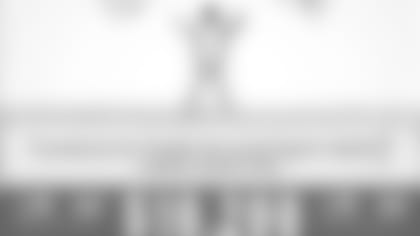 Eli Manning threw two touchdown passes and Brandon Jacobs punched in two more as the Giants defeated the Detroit Lions by a score of 28-20 at the New Meadowlands Stadium.
In a balanced where the team amassed 177 yards passing and 167 yards in the ground,   the Giants improved to 4-2 on the season – good enough for a first place tie in the conference with Philadelphia.
With four touchdowns scored, $2,400 was raised in Week Six of the 2010-11 season through the Touchdowns for Program, which benefits the New Jersey YMCA State Alliance and its Healthy U program. The Touchdowns for Families Program has now eclipsed the $10,000 mark, raising $10,200 through six weeks of the season.
Touchdowns for Families Program:
For every touchdown the New York Giants score, Horizon BCBSNJ will donate $250.00 to the New Jersey YMCA State Alliance. The Alliance will use that money to expand its "Healthy U" program. New this year, Horizon BCBSNJ invited its Master Broker companies to participate as well, and 12 have generously pledged an additional $25.00 per touchdown to the New Jersey YMCA State Alliance. With the four touchdowns scored this week, the Alliance raised $1,000 through Horizon and $1,400 through its Master Brokers, bringing the total raised through Week 6 to $10,200. Tight End Kevin Boss is the Official Spokesperson for the Touchdowns for Families Program this season.
If the New York Giants make the NFL post season, Horizon BCBSNJ will increase its donation to $500.00 for each touchdown that the Giants score in each playoff game.  If the Giants make the championship game Horizon BCBSNJ will increase its donation to $1,000.00 for each touchdown the Giants score. For complete information on "Healthy U," please visit:  www.HorizonBlue.com/HealthyU.
Through four complete seasons, the Touchdowns for Families program raised $69,000 for charity. You can follow the weekly progress of the Touchdowns for Families program at www.Giants.com/community or on Facebook by searching "Horizon Blue Cross Blue Shield of New Jersey."