EAST RUTHERFORD, N.J. - The New York Giants and Univision New York, the leading Spanish-language news station serving New York, New Jersey and Connecticut, today announced that it will be expanding its partnership through a series of year-round multiplatform initiatives designed to reach Latino fans. To kick-off the new partnership, Univision will lead the search for the area's first-ever Spanish-language "Team Correspondent" to join the Univision New York "Giants en Español" broadcast team. The winner will provide compelling stories and insightful analysis across Univision's television and digital platforms during the 2021 NFL season.
The winner of the Team Correspondent search will begin their coverage with the 2021 NFL Draft starting on Thursday, April 29. Fans interested in applying can visit www.Univision.com/corresponsalgigante to submit their entry and find full details.
"Our new platform is part of our long-standing commitment to deliver unique content elements for Giants fans across all cultures and backgrounds," said Giants Chief Commercial Officer Pete Guelli. "There is a growing demand for Giants content year-round and this is an extraordinary opportunity to collaborate with Univision to engage directly with our loyal and proud Latino fanbase."
"On behalf of the entire Univision New York team, we are thrilled to strengthen our strategic partnership with the New York Giants and give a once in a lifetime opportunity to an aspiring local Latino sportscaster to cover the team's 2021 season across our market leading platforms," said Roberto Yañez, President and General Manager, Univision New York. "As the unrivaled leader in local sports coverage, we're looking forward to expanding our premier content across platforms to an even broader audience and give football fans in our community the in-language Giants content they crave."
"Sabados Con Los New York Giants" (Saturdays with the New York Giants) will be a new fall entertainment option for fans that will bring them behind the scenes of the Giants. This half hour television show will give the Latino community throughout the tri-state area an up-close education and welcome to the energizing world of American football and the Giants. Hosted by Univision's on-air talent Damaris Díaz and Giants legend Victor Cruz, viewers will take a journey along with these iconic Latinos as they explore all that encompasses American football. Univision will also collaborate with the Giants on a unique gameday experience during Latino Heritage month this fall.
In addition, Univision Radio will continue to broadcast all Giants preseason, regular season, and any postseason games in Spanish on WADO-1280 AM, the official Spanish-language flagship radio station of the New York Giants. Nestor Rosario (play-by-play) and Francis Adames (analyst) will continue to serve as the "Giants en Español" broadcast team.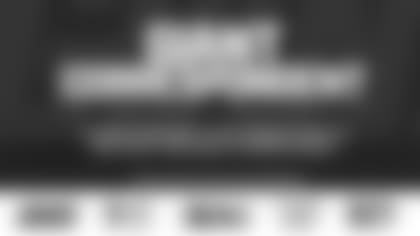 Upload your video for a chance to become the Giants' Spanish-language "Team Correspondent"