East Rutherford, NJ - John Mara does not like the look of the landscape after the latest round of negotiations for a new NFL collective bargaining agreement.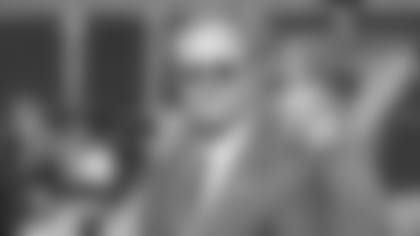 Want to learn more about the CBA? For an exclusive Q/A which give you a detailed understand of what the CBA is....CLICK HERE


Mara, the Giants' president and chief executive officer, was in Washington yesterday to participate in the 11th negotiating session with the NFL Players Association. He said today he is pessimistic that an accord will be reached by the March 5 deadline. Without an agreement, the 2010 football season will operate without a salary cap.
"I am very disappointed in the lack of progress in these meetings," Mara said. "I, for one, believe that the upcoming 2010 season will be the first one played since 1993 without a salary cap."
Mara has attended four of the 11 bargaining sessions that began last spring. The owners made their first proposal to the union on Nov. 4, but Mara is frustrated by the union's reaction.
"Instead of a counter proposal that recognizes the increased costs in owning and operating a franchise, the union is offering us concepts that are taking us further away from getting an agreement," Mara said. "We unfortunately are going in opposite directions. That is not good."
An uncapped year would significantly alter how the NFL does business.  Fourth and fifth-year players such as Barry Cofield, a four-year starter, will be restricted free agents and not have the right to total free agency that other players with the same number of years in the league previously have enjoyed. There also will be no minimum team payroll for the first time in many years, which means that teams can reduce costs in that fashion.
Last month, defensive end Mathias Kiwanuka expressed his disappointment regarding the ramifications of an uncapped year to The Daily News.
"That would (stink)," Kiwanuka said. "Not just for me, but for a lot of people if an agreement isn't reached. I'm still on the optimistic side figuring that something will get done. If not, it'll be tough."
Mara did not want to discuss a possible work stoppage a year from now when the current agreement expires, because he is now focused on short-term goals.
"The union's failure at this point," Mara said, "to give us a meaningful counterproposal with just seven weeks to go to until the new NFL calendar begins is very, very frustrating. The 2010 season is going to be unusual for players and teams alike."
No further negotiations are scheduled.
If you'd like to submit a question or comment to Michael, click here.