EAST RUTHERFORD, NJ - In the often wild and unpredictable NFL, a productive offense combined with a stingy defense does not guarantee success. Take, for example, the San Diego Chargers. This week, they rank first in the league in both offense and defense, but sit tied for last in the AFC West with a 2-4 record. The Dallas Cowboys have the third-ranked offense and the fourth-ranked defense, but reside alone in the NFC East cellar at 1-4.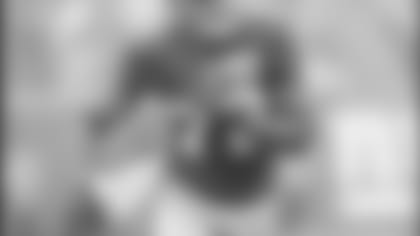 So are the rankings simply poor indicators of whether a team will succeed or fail or do they accurately reflect the strength of a team whose record is disappointing only because of a bad game, a couple of bad series or just bad luck?
The Giants leave no doubt on which side of that query they reside with respect to the Cowboys, who they face Monday night in Dallas.
"They are a very good team," center Shaun O'Hara said. "We're watching them on film. We're not looking at them as, 'Oh, they're 1-4.' Anybody that's seen any of those games, they were winnable. They didn't get blown out four times. We've played them before when we were the underdogs and they were the favorites, and vice versa. The one thing that you know is when the New York Giants play the Dallas Cowboys, it's a great game. It's a physical battle and when we watch film, all we're looking at is how they're playing on tape. They have a lot of talented players and they play extremely hard and they play well. They've found a way to lose some games, but that doesn't mean that they're not a good team."
"They are always dangerous," quarterback Eli Manning said. "They're a talented team. They have playmakers on both sides of the ball, guys you have to pay special attention to that can change the game. They've lost some close games, and every game has come down to the fourth quarter. If they get a play here, a play there, if they get a bounce, their record can easily be reversed. They could have four or five wins. We have to go in there and play great football."
After compiling a three-game winning streak and a 4-2 record against foes outside the NFC East, the Giants will play the first of their six division games in Dallas. The Giants and Denver Broncos this week will become the last NFL teams to play a team within their division (Denver hosts Oakland).
Nothing against those first six opponents, but the intensity picks up for the Giants this week. Their games against Dallas are always fierce affairs. And the emotion and intensity will likely be amplified this week, because they meet twice in four weeks (twice in three games for the Giants, who have a bye next week). The Giants want to remain atop the division and want no part of stewing over a loss for two weeks and the Cowboys are tired of hearing how poorly they've played and are desperate to turn their season around. And Dallas surely recalls with some bitterness getting swept by the Giants in 2009.
"We understand what we're getting ourselves into as far as how much they hate us and how much we hate them," defensive end Justin Tuck said. "I've said that a few times when it comes to Dallas and teams like Dallas. In college, you would think of this game as a big time rivalry game. I'm from Alabama, so it's kind of like it's an Auburn game or something like that. We understand that there is going to be a lot of emotion going into this game. For us, it's a very important week because it's a divisional foe. They're going to be fired up and trying to get their season back on track, and we're going to be fired up and trying to keep the good times rolling that we've had the past couple of weeks."
"Obviously, it's a big game for us and a very important one - our first game in the division, playing at Dallas," Manning said. "We know what kind of atmosphere to expect there, it's going to be wild. They'll be fired up and the crowd will be into it, and we know how talented they are. We have to go out there and play great football if we expect to win."
But just as the league statistics can be inaccurate indicators of where a team will be in the standings, a good performance guarantees nothing. The Cowboys, for example, have Pro Bowlers at quarterback (Tony Romo), wide receiver (Miles Austin) and tight end (Jason Witten) and have the NFL's fourth-best passing attack, averaging 305.0 yards a game. Romo's 69.4 completion percentage is second in the league. Dallas also lines up with dangerous running backs in Felix Jones and Marion Barber. But even with all that talent at the skill positions, they have yet to score 30 points in a game and have lost both contests on their home field.
"You look at their team, their depth chart, they have a lot of playmakers," safety Kenny Phillips said. "But thus far things just haven't been going their way, and we're not trying to have them turn it around against us."
Dallas' pass defense is also ranked fourth (180.6 yards a game) and the unit boasts standouts like DeMarcus Ware, Bradie James and Terence Newman.
"They're still a blitz team and they still get to the quarterback and get sacks," Manning said. "They make a lot of plays. They're one of the best teams on third down (third in the league, yielding only 18 conversions in 57 attempts). The teams have been playing smart and haven't thrown the ball, and we have to do the same. They're still very talented and doing a lot of good things defensively, so we have to be smart with the ball and take our chances, and when there are opportunities to hit some plays, we have to take advantage of it."
Instead of dwelling on what Dallas has done, the Giants are concerned with what the Cowboys are capable of doing, starting Monday night.
"They're going to come out fighting, come out hitting hard, and we have to be prepared for it," running back Brandon Jacobs said. "This is a good football team that we're lining up against. These games with the Cowboys will always end up being some classic games that later on down the line, our kids are going to watch. They'll be good, hard hitting, physical football games. They aren't just going to come out, lie down, and let us walk all over them."
Add it all up, and the Cowboys' 1-4 record is just an insignificant number on a piece of paper to the Giants.
"I'm not worried about records," Coach Tom Coughlin said. "I just look at the tape and make my assessment of the team we're playing. They're 0-1 in the division. We haven't played yet."
"They're a great team," cornerback Terrell Thomas said. "They had a couple mishaps along the road, but it's a great matchup for us. It's our first game in the NFC East and that's all that really matters. We don't care what their record is."
Given all the talent wearing Dallas uniforms, that's probably a good idea.
*This is the Giants' only Monday night game of the season. They had one last year as well – also a division game on the road (they defeated Washington, 45-12, on Dec. 21). This is the Giants' eighth consecutive Monday night game in which they are the visiting team (including the 2005 game vs. New Orleans that was played in Giants Stadium). The Giants have not been the home team on a Monday night since Sept. 15, 2003, a 35-32 overtime loss to Dallas. That was a year before Coughlin's arrival. The Giants are 19-31-1 on Monday night. Dallas is 42-29. The 42 victories are the most ever by a team on Monday nights.
*This is the fifth consecutive season the Giants' annual game in Dallas will be played in prime time. They won a Monday night game in 2006 and a Sunday night game last year and lost on Sunday nights in 2007 and 2008. The Giants are 4-10 against the Cowboys in prime time.
*The Giants are playing Dallas twice in three games for the first time since 1990.
*Two weeks ago, the Giants defeated the Texans in Houston, 34-10. They are playing consecutive road games in Houston and Dallas for the first time since Dec. 8 and 15, 1985, when they defeated the Oilers and lost to the Cowboys.
*Wide receiver Hakeem Nicks (hamstring) returned to practice on a limited basis and is listed as questionable for the Dallas game. Nicks leads the Giants with 36 catches for 417 yards and six touchdowns.
Defensive ends Justin Tuck (ankle) and Osi Umenyiora (knee) practiced fully and are probable. Four other players are listed as probable: kicker Lawrence Tynes (ankle), linebacker Keith Bulluck (toe), running back D.J. Ware (groin) and defensive back Brian Jackson (neck).
Three players are out: defensive end Mathias Kiwanuka (neck), fullback Madison Hedgecock (hamstring) and tackle William Beatty (foot surgery).