EAST RUTHERFORD, N.J. –** The Giants won their fourth consecutive game yesterday, 27-13 over the Green Bay Packers, and coach Tom Coughlin rewarded the players with the now-standard late-season bonus – they are off until Wednesday, except for weightlifting today at the Quest Diagnostics Training Center. No practice. No scheduled meetings. No interaction with the coaches.
NFC East Roundup
Here's how the NFC East division is shaping up after 11 weeks...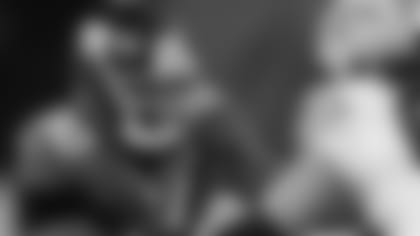 Giants vs. Packers Photo Timeline](http://www.giants.com/photos/photos/Photo-Timeline-Giants-vs-Packers/96c2be6f-f97c-46e0-883b-55240d42ca8e) But with a critical game against the Dallas Cowboys on tap Sunday, the players weren't content to let two days pass without working toward improvement. With team captains and other leaders providing the impetus, the players held their usual Monday debriefing – a brutally honest yet constructive review of the previous day's game conducted only by the players – in which no coaches are permitted.
"I'm pleased that they would continue to do that," Coughlin said, "even on a day when they were actually only asked to come in and get there lift in or their exercise in and then we will get together on Wednesday. That the captains decided to have the players meet, I'm pleased with that, but I'm not surprised."
With a 4-6 record, the Giants are in third place in the NFC East, 1½ games behind division-leading Philadelphia and one game in back of Dallas. They lost to the Cowboys on opening night in AT&T Stadium, making a victory Sunday imperative if they are to remain in contention for the division title.
With so much on the line, the players wanted to jump start their preparation.
"Coach did give us the afternoon off, but guys still came on their own, watched tape, worked out," linebacker Jon Beason said. "Guys are getting ready for Dallas. That win yesterday was huge, but it's short-lived, because now it's all about Dallas. The preparation starts, effectively, immediately after the game."
"Everybody definitely realizes how important this game is," running back Andre Brown said. "With every division game, it's very important because we're fighting to make the playoffs. Everyone was in there, we all watched film as a unit. Offense watched it with the offense and defense watched it with their players and special teams came and watched. Even though we had the day off, everyone still sees how important this game is to us and we have to go out there and make sure we're flying around, executing all our assignments and playing smart and fast football."
Coughlin said the debriefings have become an important component of the Giants' work week.
"We've been doing that. We call it a debriefing session and it's really players only and the players do like to have that session prior to the coaches. I think it does give them a greater opportunity to sit among themselves and talk about the game and the plays in the game and be open and honest about it. Our knowledge of this opportunity to grow together as groups, we've been doing this for a couple of years and it's proved to be a good thing. It's players only and we do it special teams, defense and offense and, as I say, on a normal Monday that would occur prior to the special teams meeting, which is full team, and then my meeting, which is of course full team, and then the breakout meetings for offense and defense."
One day later, the buzz barely subsided regarding Jason Pierre-Paul's 24-yard interception return for a touchdown, which Coughlin called "a spectacular play." JPP picked off Scott Tolzien in the fourth quarter when the Packers seemed to have re-established momentum. The score effectively clinched the game for the Giants.
"The only problem was we spent a week where he actually hurt his shoulder and so was limited in practice and when we did practice him, we were doing so in just in such a way that we might be able to evaluate whether he could perform his positional duties," Coughlin said. "And with the reassurance of (senior vice president of medical services) Ronnie Barnes and some of the methods by which we would try to put him in a position where he felt confident of his shoulder that actually took away a little bit of our normal weekly preparation, but in terms of his taking multiple snaps and performing his normal role.
"But the athlete - no question about that and as I've said, we've seen him do this before and I thought that he played well the week before, especially before he injured the shoulder. He hung in there. He's a tough guy. He hung in there and then this week just by missing a couple of days he hung in there and played in the game and, of course, made that great play. So there's never been any question about the athleticism and if his best games have been now and most recent, and that's not unusual for a guy who really didn't have a preseason (because of back surgery)."
How as Pierre-Paul's shoulder today?
"He's sore," Coughlin said. "I'm sure he's sore, but he'll work his way through it."
Hakeem Nicks has 42 catches this season, but has not scored on any of them. Last year, he scored only two touchdowns in a season in which he was slowed by injuries. In Nicks' first three seasons, he had four, nine and four touchdowns, respectively, after 10 games.
Coughlin was asked if he senses frustration in Nicks.
"I haven't talked with him today, but I'm sure that there is and we all share in that," Coughlin said. "(We) just continue to try to support and encourage him to be the best that he can be and it will happen. There have been opportunities, but we've just got to continue to try to get better, work together and it will happen."
Brown rushed for 66 yards on 18 carries in his second game since being activated off injured reserve. He felt less soreness today than he did after debuting with 30 carries in the victory over Oakland.
"I just said you get into game shape it would decrease and I feel like I'm in game shape," Brown said. "I'm healthy and I'm ready to rock."
Coughlin opened his conference call by talking about two special teams plays – Rueben Randle's season-long 32-yard punt return, which set up his 26-yard touchdown catch, and Spencer Paysinger's tackle of M.D Jennings, who took a direct snap when the Packers were in punt formation on fourth down.
Mark Herzlich, Ryan Mundy and Paysinger – defensive starters early in the season - were all instrumental in stopping Jennings.
"They knew what was about to transpire and rose up to make a play that again kept Green Bay out of the end zone," Coughlin said. "What it says is those guys have taken responsibility for their jobs on special teams and they're performing at a high rate. There wasn't any question that we challenged our special teams last week. I wasn't pleased at all with the week before and they came out and battled and they came out and showed great determination and pride, and I was very happy about that."
Coughlin on Eli Manning, who completed 25 of 35 passes for 279 yards:
"I saw a guy with great resolve and a guy who was totally focused on doing his job to the best of his ability to help us win," Coughlin said. "I certainly do concur that I'm excited about that and look forward to moving on and learning and growing and gaining confidence from this past weekend and applying it to the games as we go forward. There was great determination there."