EAST RUTHERFORD, N.J. –** The Giants today turned the page not only on their loss yesterday to the Seattle Seahawks but also an aftermath that received almost as much attention.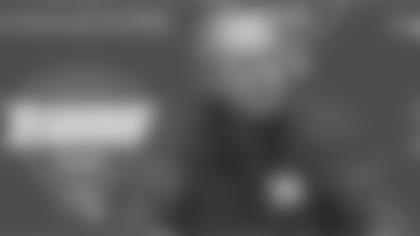 View Gameday Photo Timeline](http://www.giants.com/photos/photos/Photo-Timeline-Giants-vs-Seahawks/69159b40-f930-45cd-911c-968e4b3efeca) They were salving the wounds to their record and their pride after a 23-0 loss to the Seattle Seahawks that dropped them to 5-9 and guaranteed they would finish under .500 for the first time since 2004.
Following the game, the residue of a disappointing season was evident in news conferences, in the locker room and even on Twitter. Coach Tom Coughlin said the defense and special teams gave great effort, but the offensive performance was "pathetic." Safety Antrel Rolle, one of the team captains, said sometimes, "We looked like we didn't have a pulse." Last night, tight end Brandon Myers said anyone claiming he lacked passion is "mistaken."
The narrative quickly became the Giants are a team being torn apart under the weight of a season gone bad.
Not so fast. Yes, the results have been disheartening. But the coach and the players insist this is a tightknit group working to improve as they prepare to face the Lions in Detroit on Sunday.
"I met with our team a short time ago and we discussed the disappointing and the frustrating loss from yesterday," Coughlin said. "We also talked about today, a day in which we put the frustration and the disappointment aside and come back to the realization of who we are, our strength as a team. Our strength is in unselfish commitment to each other, to focusing on those aspects of a team sport, the greatest team sport in the world, and the realization that sometimes when you do experience something of that nature, you're frustrated. You say some things that perhaps you shouldn't say and you should bite your tongue - not that there's anything to say about anyone that really didn't take place or wasn't a fact. The statements that I made postgame about the defense and about special teams and about questioning the offense…really it turned out to be it's not as much effort as it is execution and the execution was very spotty."
They certainly had a rough day as the Giants were shut out for the second time this season; no other team has been shut out once. The Giants had 14 offensive possessions in the game; they punted eight times, Eli Manning threw five interceptions and the game ended when they last had the ball. The Giants didn't enter Seattle territory until 7:08 remained in the fourth quarter.
After such a poor outing, Manning wasn't going to get bent out of shape by some postgame comments.
"There wasn't anything said that I don't think that was totally undeserved," Manning said. "Offensively, I don't know whatever word you want to use to describe it is probably pretty accurate. It wasn't good. It wasn't a good outing by us and that's disappointing and upsetting. I think all you can do is come back to work and prove that you want to get better, you want to fix the problems that we have and try to bounce back."
Rolle didn't retract his comments, but said those inferring divisions exist between the offense and defense are wrong.
"We're not responsible for what people are saying or what has been said," Rolle said. "We're a team. At the end of the day, we're a team, win, lose or draw. We do that all as a team. There is no group that's greater than the other. Obviously, right now our offense isn't where they want to be and neither is our defense. There have been several times, as long as I've been a Giant, where the offense has had to pick up the defense and save our butts plenty of times. Right now we've just got to find a way to win, find a way to stay together, come together and do whatever it takes to get a W on Sundays. That's what it's all about at this point.
"We definitely want to see more fight, more attitude, more passion for the game. That's something that coach talked about today and I think, as players, we all understand that. Especially after going back and looking at the film, you can't say and point out particular individuals because I think for a lot of time, it was collective. As a team, we have to get better, we have to have more fight and more attitude about this game."
Justin Tuck, the team's other defensive captain, concurred with Rolle.
"Everyone knows that the offense is struggling, but this team wins and loses as a team, and there will never be any division in this locker room," Tuck said. "We have no shot if that takes place, and I don't think that yesterday there were any signs of that. I just think there was a sign of trying to challenge guys to go out there and play better. For me, I think that's one of the hardest things to do as a leader, to go out there and challenge guys when you think they can go out there and play better. In the same right, you're going out there and challenging yourself, so I don't think at any point yesterday with anything that was said that there was any finger-pointing. I just think it was guys trying to get guys riled up to go play better. That's pretty much it."
If anyone regrets what they said it was Myers, who delivered his message via social media instead of into a microphone.
"I'm not very good with my words," Myers said. "It wasn't in reaction to somebody, it was just being frustrated. I used poor words, I used poor judgment. I should have just waited until today. Everyone's talking about what we can do to get better and move on.
"I let my emotions get the best of me. The thing that we have to do the next two weeks is just stick together as a team and play together and try to get two wins, finish off the season. That's about it. It was a miscommunication. Like they tell us all the time, think before what you say and what you put out there. It was just a bad part on me and I'm just going to move on. We've moved on, it's not a big deal."
It certainly won't be if the Giants can find a way to defeat a Detroit team that is still in the playoff hunt.
Coughlin said he had no update on Victor Cruz, who suffered a concussion and knee injury yesterday, or Jason Pierre-Paul, who has missed three games with a shoulder injury.