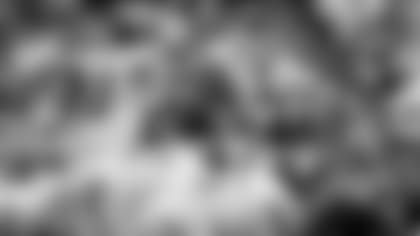 Making the right plays on the field takes talent, perseverance, focus and a whole lot of hard work. At FedEx, we know the same skills that make the FedEx Air & Ground nominees and winners successful on the football field are what delivers success in every field.
Eli Manning, New York Giants
Manning completed 16 of 23 passes for 254 yards and four touchdowns as the Giants beat the Philadelphia Eagles 29-16. His 145.7 quarterback rating was the highest of any quarterback on Sunday. Vote here
Joe Flacco, Baltimore Ravems
Flacco completed 27 of 48 passes for 389 yards and three touchdowns in the Ravens' 37-7 victory over the St. Louis Rams.
Matt Hasselback, Tennesse Titans
Matt Hasselbeck converted 75 percent of his passes for 311 yards and two touchdowns in the Titans' 17-14 win over the Denver Broncos.