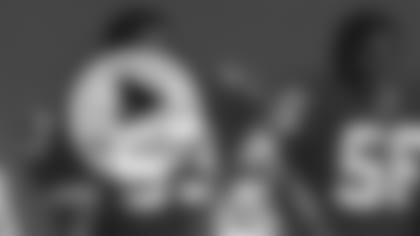 ](http://www.giants.com/media-vault/photo-gallery/Giants-in-the-Pro-Football-Hall-of-Fame/527139d3-b756-4fee-9381-1125656b3505)

VOTE FOR GIANTS' MOUNT RUSHMORE >>

Commissioned in 1925, the sculpting of Mount Rushmore immortalized four of the United States' iconic presidents. That same year one of football's most successful franchises was also established – the New York Giants.
Since then, players, coaches, and ownership have built up the organization to where it is today, and 89 seasons later, NBC Sports Network's Pro Football Talk is asking, "Who would make it onto the Giants' mountain?"
The crew over there has narrowed it down to 12 finalists:
Mark Bavaro, Tight End, 1985-1990
Rosey Brown, Hall of Fame Tackle, 1953-1965
Harry Carson, Hall of Fame Linebacker, 1976-1988
Tom Coughlin, Head Coach, 2004-Present
Frank Gifford, Hall of Fame Halfback/Flanker, 1952-1960, 1962-1964
Sam Huff, Hall of Fame Linebacker, 1956-1963
Eli Manning, 2x Super Bowl MVP Quarterback, 2004-Present
Wellington Mara, Hall of Fame Owner-Administrator, 1937-2005
Bill Parcells, Hall of Fame Head Coach, 1983-1990
Phil Simms, Super Bowl XXI MVP Quarterback, 1979-1993
Michael Strahan, Defensive End, 1993-2007
Lawrence Taylor, Hall of Fame Linebacker, 1981-1993
So, Giants fans, who are Big Blue's equivalents of George Washington, Thomas Jefferson, Abraham Lincoln and Theodore Roosevelt? Vote for four of them now on profootballtalk.nbcsports.com and tune in Tuesday, June 4 at 5:00 p.m. ET for the official results.>