There are many 5K races around the Tri-State Area, but few offer a final 100 yards like the New York Giants Run of Champions.
The Giants, in conjunction with New York Road Runners and presented by Walgreens and Duane Reade, hosted their second annual 5K run on Sunday at MetLife Stadium, drawing more than 4,000 runners to the course around the Meadowlands. The home stretch veered runners into the stadium, where they were met by screaming supporters as they raced the length of the football field to a finish at the goal line.
Former Giants greats, including Amani Toomer, Joe Morris, Howard Cross, Bart Oates, Gary Jeter, Eric Dorsey, Billy Taylor and Stephen Baker, showed up to the event, whether they were competing, emceeing, or holding up the finish line tape.
"It's a great cause, and I had a great time running again," said Toomer, who captained Team Toomer in a friendly competition against Team Morris. "Anytime you get an opportunity to run and support the Giants and the New York Road Runners, it's a great opportunity. I take advantage of it every time."
The Run of Champions benefitted the Giants Foundation, which assists youth-related charities throughout the tri-state area. The men's winner was Brent Frissora of New York, N.Y., with a time of 15:47, while Kathleen Heller, also of New York, was the fastest female at 18:45.
"I'm a huge Giants fan, and to run it here at MetLife and finish that 100-yard dash to the finish line was absolutely the most amazing feeling," Heller said. "So it was pretty cool to be a part of this today, and they really did a great job of putting it together."
[CLICK HERE TO VIEW A PHOTO GALLERY OF THE RUN OF CHAMPIONS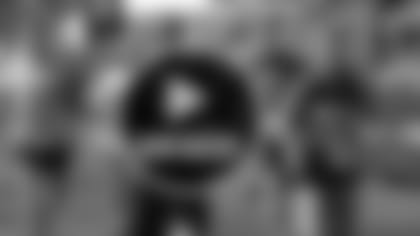 ](http://www.giants.com/media-vault/photo-gallery/Run-of-Champions-5K/6e63c137-4ebe-49c9-91b6-ac5cd69925d3)