5) Leading off the top five were two players activated off the physically unable to perform list. Guard Chris Snee and cornerback Terrell Thomas suited up and returned to practice on Tuesday at the Quest Diagnostics Training Center.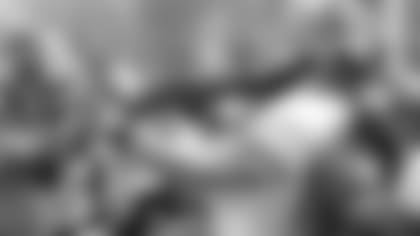 PHOTOS: Training Camp Practice 4) Adrien Robinson continues to build comfort in the Giants system as the second-year tight end hauled in two great grabs during the ninth practice of training camp.
3) Wide receiver Victor Cruz added two nifty catches to Tuesday's practice, including a play action pass from Eli Manning that crossed up the defense.
2) Laron Scott drove the defense into a frenzy with his interception in the red zone late in practice. The second-year defensive back took it back 100 yards the other way.