5) Leading off the countdown, tight end Larry Donnell, who was praised earlier in the week by position coach Mike Pope, came down with a long pass from Ryan Nassib during 7-on-7 drills.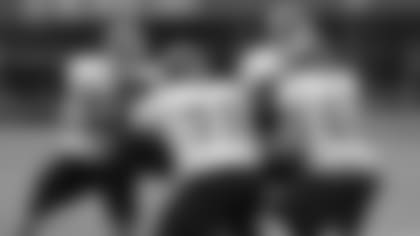 Photos: Training Camp Practice](http://www.giants.com/photos/photos/Training-Camp-Practice-Photos---807/179d374b-12ae-44c0-ad97-2b48d9b93e20) 4) Tyler Sash spoiled Manning's pass intended for Louis Murphy. The safety jumped to swat away the ball at the last second to prevent a touchdown.
3) Victor Cruz continued to find open space in Wednesday's practice, and Eli Manning took advantage each time with a few hookups, including a deep reception in 7-on-7 drills.
2) Junior Mertile came down with the only interception of practice. The rookie defensive back out of Florida International picked off rookie quarterback Ryan Nassib.
1) Brandon Collins provided the top highlight at Wednesday's practice that would certainly have been scrutinized under review. Nassib found him in the back of the end zone, where he hit the turf with the ball in his hands.