Wide Receivers Coach Kevin M. Gilbride also met with the media during Giants' OTA's to give an update on the team's progress:
Q: With Victor and Hakeem not at OTAs, what has it meant for the other guys?
A: It's been great for those guys. Those guys have now had an opportunity to continue to work on the skills, work on learning our offense in general and the detail with which we run our routes and that's really important for those young guys. Everybody knows through the course of the season there are injuries. When we have injuries what we've done a great job here with the receiving corps is having the next guy step up and do a great job taking over for the guy that was injured. So for these guys to get all the work out here it's been great for them.
Q: How does it affect everybody that Hakeem has chosen not to be here?
A: Anyone who's not in the OTAs right now that's going to set them back to an extent, which means they're going to have to play catch up when they get back here. So we'd love to have everyone here, but the fact that they're not is allowing these other guys to really get in there and get the reps and work on those things that we need to improve on as a wide receiver corps.
Q: Should it be easy for Victor and Hakeem to get back to the speed of things?
A: I don't think anything is easy. I think it all takes work and timing and development of your individual skills, of your grasp of the offense and the detail. I don't think it's easy, but I think those two, Victor and Hakeem, have the ability and the mental capacity to step in and basically play catch up like we talked about and get caught up pretty quickly.
Q: Does it have a different feel to you without Victor and Hakeem and their ability to get deep?
A: No. We've hit a ton of deep balls. It's actually been a pleasant surprise across the board with the receiving corps from the guys who were running with the first group to the second to the third group. We've hit a ton of touchdown passes down the field.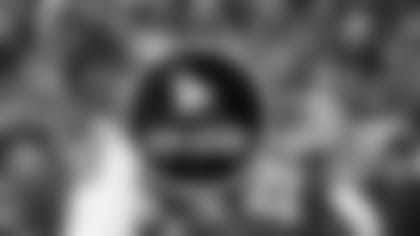 ](http://www.giants.com/media-vault/photo-gallery/WR-Depth/d3823dde-2ce9-4bf9-995c-05f4326c8937)