EAST RUTHERFORD, NJ - Shaun O'Hara's foot has not healed enough for him to practice, so Rich Seubert will again play center today when the Giants begin preparing for their home game Sunday against the Dallas Cowboys.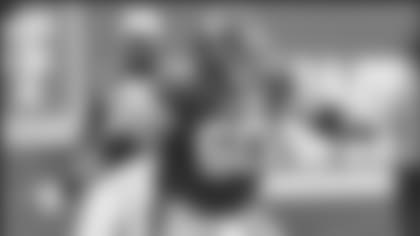 Seubert, normally the starting left guard, was the center in the Giants' 41-7 victory last week in Seattle.
Coach Tom Coughlin said O'Hara is "pretty much day-to-day. We are preparing the guys that are healthy to play."
Coughlin would not say who will play left guard, where David Diehl lined up against the Seahawks until he injured his hamstring and his hip. Kevin Boothe, just activated off the physically unable to perform list yesterday, is a candidate.
Shawn Andrews is expected to remain at left tackle.
Also on the Giants' early injury report are defensive end Osi Umenyiora (who has not been practicing on Wednesdays to manage his knee issues), fullback Madison Hedgecock (hamstring), linebacker Gerris Wilkinson (hand), return specialist Darius Reynaud (hamstring) and tackle Will Beatty (foot surgery).