Nearly a year ago to the day, Hakeem Nicks was about to board a flight back home.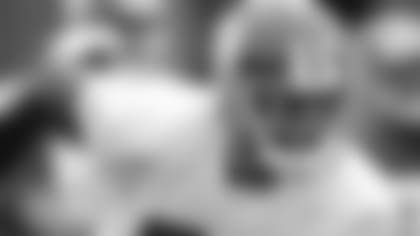 View Photos from Giants Practice](http://www.giants.com/photos/photos/Photos-from-Practice-918/6bbf0b17-789d-47fd-9422-51a9abec33b0) The Charlotte native and the New York Giants were taking on the Carolina Panthers for their Week 3 matchup of the 2012 season. His team took off, but the wide receiver was a late scratch and did not travel, delaying his first professional homecoming in a regular season game.
The reigning NFC Offensive Player of the Week at the time was kept off the trip after re-injuring his surgically-repaired right foot in the previous game.
"It definitely was frustrating," recalled Nicks, who had put up 199 receiving yards against the Tampa Bay Buccaneers the week before. "All of last season, period, was frustrating."
If the game wasn't played on a Thursday night with a short week, Nicks might have made it on Sunday. But Nicks ended up missing three-straight games as he dealt with injuries and never recorded more than 75 yards in a game the rest of the season.
This is a new year, however, for Nicks, who will finally make that trip to North Carolina after playing in the state both collegiately (University of North Carolina at Chapel Hill) and in high school (Independence H.S.).
"That's home for me," Nicks said. "So that's going to be a good one. I'm looking forward to it. I've got a lot of family that are going to be there to support me. It should be fun."
Nicks' private cheering section will be about 20 strong of family and former high school coaches who have been just as anxious for his return.
Nicks has played in two games against the Panthers in his career, including a 31-18 home win for the Giants in which he notched three touchdowns. As a rookie in 2009, Nicks had six catches for 44 yards in a 41-9 loss, the Giants' last one to the NFC South opponent.
The Giants hope their recent success against the Panthers will translate to their first victory of the 2013 season.
Nicks does as well, even if it disappoints a few fellow Carolinians.
"First thing first, it's got to start on the practice field," said Nicks, who has nine catches for 197 yards through two games. "I thought we had a nice practice today, but we have to go out and have that translate over to the game. It's not the start that we wanted but it's still early in the season. We've seen the team turn around plenty of times. We can't just bank on that, though. We have to go out and perform."