The Giants have placed Center Weston Richburg on IR and added CB Tim Scott to the active roster: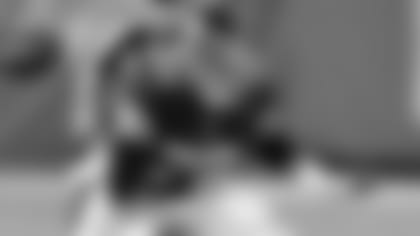 EAST RUTHERFORD, N.J. – The Giants today placed Weston Richburg, their fourth-year center, on injured reserve.
Richburg has not played since suffering a concussion on Oct. 1. The Giants yesterday declared Richburg out of their home game tomorrow against the Los Angeles Rams, the fourth consecutive game he will miss.
To take his place on the roster, the Giants signed defensive back Tim Scott off their practice squad. They have issues this week at cornerback, where Janoris Jenkins will miss the game while serving an indefinite suspension, and Donte Deayon is listed as questionable with an ankle injury he suffered in practice on Thursday.
Scott was signed by the Giants on Aug. 24, and played in two preseason games. He was the team's second-leading tackler in the preseason finale in New England with five stops (two solo), plus a pass defensed. Scott was waived on Sept. 1, and was a member of the team's original 2017 practice squad when it was formed on Sept. 3. He has remained there the entire season.
The 5-11, 195-pound Scott has not played in an NFL regular-season game. He entered the league as a rookie free agent with the Dallas Cowboys in 2015. That season, he did four-week stints on the practice squads of the Cowboys and the Cleveland Browns. Scott was not on an NFL roster last year.
This year, he was signed by the Washington Redskins on Aug. 3 and was released 10 days later.
Scott started 45 of 50 games at the University of North Carolina, where his career totals included 212 tackles, 25 passes defensed, and eight interceptions.
Since joining the Giants as a second-round draft choice in 2014, Richburg has been a starter, at left guard his rookie year and at center in the three subsequent seasons. Prior to suffering the concussion, he had missed just one game in his four seasons.