Two-minute warning and the Super Bowl is on the line. Whom do you want at quarterback?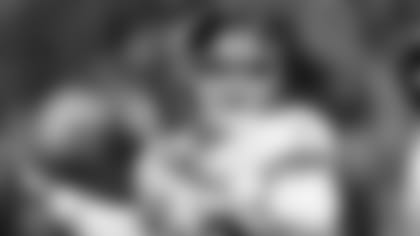 If you're a Giants fan, you may say your franchise quarterback Eli Manning who is 2-0 in the big game thanks to late heroics. But it would be tough to argue against Tom Brady, who was the clear-cut choice in ESPN.com's NFL Nation Confidential anonymous player survey while Big Blue's quarterback rounded out the top six.
Brady, who has three Super Bowl titles with the Patriots, received 128 of a possible 320 votes (40.0 percent), edging out the Broncos' Peyton Manning, who came in with 26.9 percent of the votes. Trailing them were Green Bay's Aaron Rodgers (10.0 percent), New Orleans' Drew Brees (6.6 percent), Pittsburgh's Ben Rothlisberger (6.3 percent), and Eli Manning (2.8 percent).
Below is a look at Eli Manning's 25 career game-winning drives in the regular season: