NFL executives around the league spent the months leading up to the 2015 NFL Draft scouting college prospects and building out their draft boards, while a seemingly endless supply of "Draft Gurus" made their predictions as to exactly how the league's signature offseason event would play out. Scherff was taken off the board with the fifth pick by Washington - a "bracket-buster" of sorts for many Mock Drafts.
ESPN's Mel Kiper Jr. was one of the few to correctly predict Ereck Flowers as the Giants' choice. He made the call in his final Mock Draft, saying the team would go with the Miami standout "because fixing the offensive line will help the offense in multiple ways, and putting Flowers at right tackle makes them better at guard as well."
And while we may never know for sure what would have happened had Washington made a different selection, Kiper suggested "If Scherff is still here, that's the pick instead."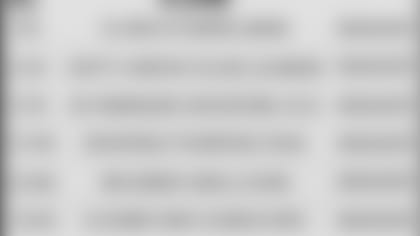 "Who? I know Ereck Flowers hasn't been listed as a top 10 pick in many other mock drafts. Well, this isn't other mock drafts. It's mine. Why Flowers before Iowa big man Brandon Scherff? Multiple front office executives have told me they project Scherff as a guard more than a tackle in the NFL.
"Flowers? He's a tackle first, a guard second. Ferocious, the bench press leader at the Combine, and versatile at either tackle or guard spot - I like Flowers to the Giants at ninth overall."