1. Middle Linebacker
There are a lot of players with different skill sets competing for spots at linebacker this year, but the biggest battle may be in the middle. Mark Herzlich took command during OTAs and minicamp, but Dan Connor has the experience from his years in Carolina and Dallas. Coaches won't know who will win out until the pads are on.2. Kicker
The storied career of Lawrence Tynes is over in New York. This week Tynes signed as a free agent with Tampa Bay, but since early in the offseason, it became evident there would be a change coming when the Giants signed Josh Brown and David Buehler. The two, who the Giants hope can add distance to the kicking game, will go toe to toe in training camp to become the next kicker for the Giants.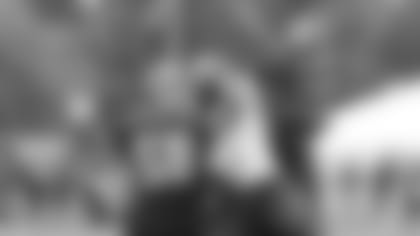 The Giants bring a mix of youth and experience in the secondary to training camp. Corey Webster and Prince Amukamara return as the presumable starters while defensive coordinator Perry Fewell has choices with his sub packages. Aaron Ross returns after a season in Jacksonville, and Jayron Hosley picked up valuable experience making six starts as a rookie in 2012. Meanwhile, Terrell Thomas is open to play any role but will first have to prove he is physically ready to return to live action. 4. Backup QB
The Giants head into 2013 with three contenders for the main backup role, including a veteran, a younger veteran, and a rookie draft pick. David Carr is the incumbent to back up Eli Manning once again, but Curtis Painter, who has started eight games in his career with the Colts, and the Giants' fourth-round draft choice Ryan Nassib both have their eyes on roster spots. The Giants may carry three quarterbacks this season.
5. Right Tackle
With Will Beatty locked in at left tackle and the interior offensive linemen all returning after starting each game last season, that leaves one question mark: right tackle. The Giants' drafted Justin Pugh in the first round this year to eventually earn a starting spot, but David Diehl, who has started 149 games at multiple positions for the Giants over the years, will go a long way in determining if or when that happens.
"Just think of the man – the man is not going to give up the job," offensive coordinator Kevin Gilbride said about Diehl. "He doesn't care who has been drafted – he was a low draft pick when he got here and no one ever expected a lot from him. What has he been playing now – 10 years? He has been a starter. I think it is going to be very difficult for someone to unseat him, but certainly Justin was brought in for just that reason – to earn a starting position. Not necessarily to unseat David, because David can move inside and be a guard for us. So it looks like Justin has enough ability – until you put the pads on, you know – but it looks like he moves well enough. He looks like he is intelligent enough – it looks like he is focused, professional, determined. So I would be surprised if he doesn't come into play for us down the road."