EAST RUTHERFORD, N.J. - Last Saturday, Bill Parcells became the 22nd coach enshrined in the Pro Football Hall of Fame. The Hall includes 23 modern-era quarterbacks, 22 wide receivers, 33 defensive linemen, eight tight ends, one kicker (Jan Stenerud) ... and zero punters.
To that tight-knit group of specialists, it's an omission that should be corrected.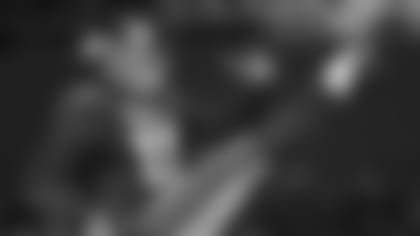 Photos: Giants in the Hall of Fame](http://www.giants.com/photos/photos/Giants-in-the-Pro-Football-Hall-of-Fame/527139d3-b756-4fee-9381-1125656b3505) "I think it's a matter of time," said Giants punter Steve Weatherford. "I think at some point you're going to have to have somebody start to lobby for that position."
If the Hall's doors do open for punters, the Giants have had three who will be considered for inclusion: Jeff Feagles, Sean Landeta and the late Dave Jennings.
Landeta was in Canton, Ohio for Parcells' induction. And like many punters, he believes former Oakland Raider Ray Guy deserves to be the first at that position to get a bust in the Hall of Fame.
In 1973, Guy became the only punter ever selected on the first round of the NFL Draft. He played his entire 14-year career for the Raiders. Guy's numbers weren't extraordinary. He had a 44.2-yard gross average and an unofficial 36.5-yard net average (net punting didn't become an official statistic until 1976).
But Guy was the first well-known punter. As Landeta said, "It's called the 'Hall of Fame,' emphasizing the last word. According to him and other punters, Guy was the pioneer at the position.
"He has become synonymous with a great punt," Weatherford said. "If you make an amazing catch, jumping over a cornerback and snatching the ball away from him, the players of my era say, 'That guy just got (Randy) Mossed.' If somebody gets of a great punt, we say, 'He Ray Guyed it.' Or, 'He has Ray Guy hang time.' Everybody knows exactly what that means.
"When your name becomes an adjective, I think you transcend your position and that's about the time when you become a legend. I was really happy to see Cris Carter go into the Hall of Fame (with Parcells), but his name isn't an adjective, you know what I mean? And I think he's deserving of it. I feel like the legends of this game, regardless of their position, should be able to assume their place in the Hall of Fame."
Guy is in the College Football Hall of Fame. But he is one of just two men from the NFL's 75th Anniversary Team in 1994 not in the Pro Football Hall of Fame (the other is punt returner Billy "White Shoes" Johnson). He has been among the 25 finalists several times, but never advanced to the final round of voting.
If he does get in, perhaps the Hall's doors will open for Feagles, Landeta and other great punters.
Feagles spent the last seven seasons of his remarkable 22-year career with the Giants from 2003-2009. He never missed a game, playing in an NFL-record 352 consecutive regular-season games, the third-highest games-played total in history.
Feagles also owns the NFL records for most punts (1,713), punting yards (71,211) and most punts inside the 20 (554). He had a career gross average of 41.6 yards and a net average of 35.9 yards. Feagles is widely regarded as the best directional punter to ever play in the NFL.
"I really, really got to follow Jeff very closely," Weatherford said. "He was very similar to Ray Guy. What Ray Guy was to hang time, Jeff Feagles was to directional punting. He really kind of revolutionized it and made it a weapon. I think that's the reason Ray Guy was drafted in the first round, because he was a weapon as a punter, which rarely happens. When you get a punter that can change games - I think the fact that he was drafted in the first round goes to show you how important he was to that franchise. He and Jeff were weapons. They transcended what a punter's role was. I think they revolutionized it and they became more important to the team than just their job title."
Landeta played 21 years in the NFL, beginning with a nine-year stint for the Giants from 1985-93. He is second in league history to Feagles in punts (1,401), yards (60,706) and kicks inside the 20 (381).
Jennings, who passed away on June 19, played for the Giants from 1974-84. He holds the franchise records for punts (931, or 405 more than runner-up Landeta) and yards (38,792). Jennings was a four-time Pro Bowler.
Although they all posted impressive numbers, Landeta's career gross average of 43.3 yards leaves him tied for 51st in league history. Feagles is tied for 124th and Jennings is tied for 146th. Guy, whom other punters routinely tout for the Hall, is tied for 83rd.
But Weatherford is among those who insist it's impossible to compare punters from different eras. He seems to have a point. Of the top 12 punters with the highest gross average in history, 11 are active – as are 14 of the top 16. And truthfully, gross average is a relatively unimportant statistic. No. 17 on the list is Matt Dodge, who averaged 44.8 yards for the Giants in 2010, his only NFL season.
"The position is evolving," said Weatherford, whose 2012 gross and net averages of 47.5 and 39.4 yards were both career highs. "I think punters are bigger, stronger, more powerful than they were back in the days of Ray Guy. I also think that the position is becoming more specialized at a younger age. For example, I didn't touch a football until I was 16 years old, but the kids who are coming out of college right now, as far as their competency, their skill level is like a third or fourth-year NFL guy; they're coming out of college that good.
"That's because they're choosing to be a kicker or punter when they're in the eighth or ninth grade and they're going to all these competition camps. When I was in high school, if you wanted to go to a kicking or a punting camp, you had to drive 500 or 600 miles. These days, there are kicking camps all over the place in the summer time. I think the position is becoming more specialized earlier, there are more experts out there willing to put camps on and help people, so these kids coming out of college are so much more polished and their skill level doesn't really match their age level."
With all that instruction and specialization, maybe the Pro Football Hall of Fame will one day have numerous punters on its honor roll.