EAST RUTHERFORD, NJ - The Giants today placed return specialist Will Blackmon on injured reserve and replaced him on the roster with cornerback Brian Witherspoon.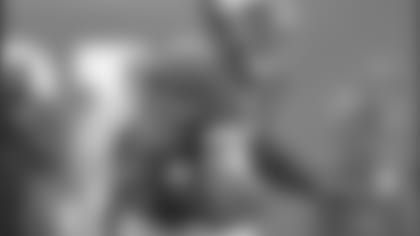 Witherspoon, 5-10 and 180 pounds, has played in 22 career games for Jacksonville and Detroit. He has returned 80 kickoffs for 1,890 yards, a 23.6-yard average, with a long runback of 51 yards, and 26 punts for 280 yards, a 10.8-yard average, with a long of 42. The Giants, who conclude their regular season Sunday in Washington, are averaging 19.0 yards on 55 kickoff returns and 5.8 yards on 41 punt returns.
Witherspoon, a product of Stillman College in Tuscaloosa, Ala., entered the NFL as a rookie free agent with Jacksonville in 2008. That season, he played in 14 games as the Jaguars' primary kickoff and punt returner. Witherspoon set Jacksonville records with 52 kickoff returns for 1,250 yards, a 24.0-yard average. He had a career-long 51-yard return at Tennessee on Sept. 7. Witherspoon also returned 17 punts for 192 yards, an 11.3-yard average. Witherspoon was just the third rookie in Jaguars history to surpass 1,000 all-purpose yards with 1,442. He contributed seven tackles on defense and two on special teams.
In 2009, Witherspoon played in seven games for Jacksonville and one with Detroit. He was waived by the Jaguars on Dec. 14 and was claimed by the Lions the following day. For the season, Witherspoon returned 28 kickoffs for 640 yards, a 22.9-yard average, and nine punts for 88 yards, including a career-best 42-yarder at San Francisco on Nov. 29.
Witherspoon was waived by Detroit on April 15 and claimed the following day by the Carolina Panthers, who released him on Sept. 4.
At Stillman, Witherspoon played football and baseball and ran on the track team. The Alabama native was born on June 5, 1985.
Blackmon was signed by the Giants on Oct. 28. He played in five games and returned 14 punts for 94 yards, a 6.4-yard average, and 13 kickoffs for 238 yards, an 18.3-yard average.  Blackmon missed two games with a chest injury and returned for two games before suffering the knee injury that forced him to go on injured reserve.