EAST RUTHERFORD, N.J. – Justin Tuck said today his back felt better, but he did not practice for the second day in a row. Afterward, Tom Coughlin sounded more concerned than he did yesterday.
"Today was not what we wanted," Coughlin said. "He's not quite as nifty and nimble as we had hoped. We'll have to see. I actually thought he would work today."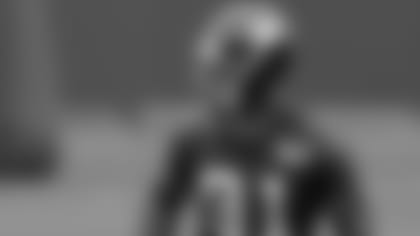 Photos: Training Camp Practice](http://www.giants.com/photos/photos/Training-Camp-Practice-Photos---807/be31ecc6-e29d-4d82-ada6-13dfc67e8f62) Coughlin wasn't prepared to say if Tuck will play in the preseason opener Saturday night in Pittsburgh.
Tuck was having a good camp until he was forced off the field.
"He's done very well," Coughlin said. "He's worked hard in the offseason. He's physically strong, ready to go. He's done a nice job in all aspects. Really nobody saw this coming. All of a sudden, his back was stiff and tight. He's doing what he can now to get that thing back to where it should be so he can get back to work."
Tuck was asked if he would try to push through if the Giants were preparing for a regular-season game.
"I've played in worse pain, I can say that," Tuck said. "Probably. But, you know, just want to be smart and make sure it's nothing that's going to linger. That's all."
Does he want to play in the game?
"Sure I do," he said. "Why wouldn't I? That's what I do, play in football games."
But perhaps not this week.
Coughlin said he would try to get all four quarterbacks into the game. Eli Manning will start and will get 12-15 snaps with the rest of the starters. David Carr will follow. Coughlin would not say if Curtis Painter or rookie Ryan Nassib would be third.
Coughlin was non-committal about whether wide receiver Hakeem Nicks will get some snaps.
Guard Chris Snee (who took snaps with the first team today) and cornerback Terrell Thomas will not play. They have not had enough practice time since coming off the physically unable to perform list earlier this week.
Also not expected to play are running back Ryan Torain (concussion), offensive lineman James Brewer (concussion) and rookie safety Cooper Taylor (hamstring).
First-round draft choice Justin Pugh won't play because of his concussion, but Coughlin reiterated he expects Pugh to return to the field next week.
Carr was asked today to recall his initial preseason game. The first overall draft choice in 2002 by Houston, he made his debut on Aug. 5 in the expansion Texans' first-ever game – the Hall of Fame game against the Giants (who won, 34-17). Carr completed nine of 17 passes for 96 yards, a 24-yard touchdown to tight end Billy Miller and an interception.
"The game was really fast, and what I thought I knew, I had no idea," Carr said. "You try to recall things and recall plays that you've just learned in the last couple months. You try to regurgitate things that you've learned in the meeting room. Maybe you wrote them down 400 times, you've written them on the board, you've been able to show the coach you know it, but then on the field you realize it's not ingrained yet. That's the biggest thing that's going to happen with all young players; just realizing that you don't really have it yet."
The Giants spent most of their practice outdoors. But when the threat of lightning increased, Coughlin had the team move into the field house at the Quest Diagnostic Training Center. It took less than five minutes from the moment Coughlin ordered the team indoors until the first snap.
"We really did think we were going to get it in," Coughlin said. "We didn't think that we would get caught but there was the slim chance. When it was five miles away and the lightning was there, we had to get inside. To be able to come inside and finish practice, on a day when we would have lost some very good opportunities, it meant a lot to us."
Former safety Deon Grant, who announced his retirement as a Giant this week, visited practice.
"He looks great," Coughlin said. "I read about his retiring as a Giant, which was a great thing.  I'm excited for Deon. He's a good man, and I just told him next time he comes around, if he'll let me know, I'd like to have him talk to the team."