EAST RUTHERFORD, N.J. –** Want to see the Giants play in the 2014 NFL Thursday night season opener?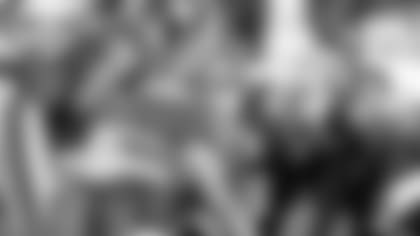 View Giants 2014 Opponents](http://www.giants.com/games-and-schedules/future-opponents.html) It's could happen, though it's not likely.
The Giants are one of the eight teams that will visit the Super Bowl champion Seattle Seahawks this season. Thus, they are eligible to be the opponents in the now-traditional Thursday night opener.
But several other foes are probably ahead of the Giants on the line of potential opponents. Seattle will host both the team it defeated last night in Super Bowl XLVIII, the Denver Broncos, as well as the NFC West adversary it vanquished in the NFC Championship Game, San Francisco (a heated rivalry that is arguably the best in the NFL right now).
Aaron Rodgers and the Green Bay Packers, Dallas, St. Louis, Arizona and Oakland will also visit Seattle, where the Seahawks were undefeated in 2013.
Unlike last year, the NFL will not have a conflict with Major League Baseball in scheduling the Thursday night game; the Seattle Mariners do not play a Thursday home game in September. In 2013, the Super Bowl champion Ravens played their opener in Denver, because the Baltimore Orioles were home that Thursday night.
The NFL will likely announce the season-opening Thursday night matchup at the league meetings in March.