On the road. In the division. Need to seal the deal.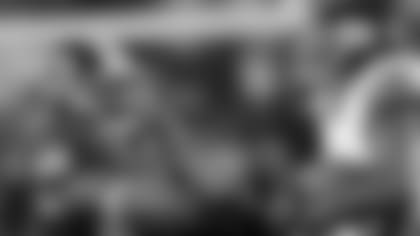 View Gameday Photo Gallery](http://www.giants.com/photos/photos/Game-Photos-Giants-vs-Redskins/dd0e49e3-433b-4494-a983-8d3c7b9cffc7)
With the Giants holding onto a one-touchdown lead late Sunday night, the second-year safety thwarted Washington's potential game-tying drive by stripping the ball from Pierre Garcon after the wide receiver had converted a fourth-and-1 near midfield.
In one motion, Hill wrestled the ball away after the completion and returned it eight yards, allowing Eli Manning and the offense to take over and take a knee for a 24-17 victory.
"The receiver had the ball loose in his arms," Hill said after the game. "I just went for it and had to make a play, just had to make a play. T2 [Giants cornerback Terrell Thomas] was telling us we needed a turnover. I just went and got it."
He said the same thing five weeks ago before Hill intercepted Eagles quarterback Matt Barkley with 11 seconds remaining, preserving a 15-7 victory in Philadelphia.
With the latest win, the Giants improved to 5-7 on the season while NFC East co-leaders Dallas and Philadelphia both won this week to go to 7-5.
"It means a lot for the team, for this organization, and for our hopes," said Hill, who also had seven tackles. "You never know what's going to happen, so we've got to keep winning, keep pushing."
Just like the start to their season, the Giants found themselves in an early hole in Washington after the Redskins pieced together two long touchdown drives to open the game. With the time of possession severely against them, the Giants started to force some punts, allowing the offense to erase a 14-0 deficit before halftime.
While they allowed Robert Griffin III to rack up 88 yards on the ground and complete 24 of 32 passes for 207 yards, the Giants held the Washington offense to three points in the second half and put faith in their defense to decide the outcome.
"Our defense, we like to be the last team to have the final say," cornerback Prince Amukamara said. "That was the case and the situation tonight."