There are no style points in the NFL.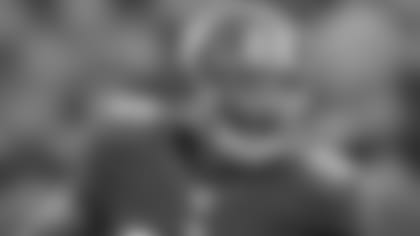 Giants vs. Packers Gameday Photos That's why when Will Hill says the Giants – who haven't given up more than 20 points in any of their last four games – have room for improvement, the safety means it. And he knows there is no room for error after digging a 0-6 hole to start the season.
The Giants picked up their fourth straight win on Sunday, taking down the Green Bay Packers 27-13 at MetLife Stadium. New York is giving up just 11.75 points per game in its current win streak, which is a complete turnaround from the nearly 35 points it was allowing in the first six games.
"It's a great feeling in the locker room," Hill said. "But from the defensive perspective, we know we could have played much better. We could have held them to fewer points, less yardage. We had a couple mistakes out there, but right now we're just enjoying this feeling and getting back to work tomorrow."
Despite being held to 13 points, Green Bay's third-string quarterback Scott Tolzien gashed the Giants for 339 yards in his first career start and second game ever played at the professional level. He completed passes of 20 yards or more to four different receivers.
However, the Giants intercepted him three times in key points of the game, including Jason Pierre-Paul's pick-six to put Big Blue ahead by two touchdowns in the fourth quarter.
Giants quarterback Eli Manning appreciates what his teammates on the other side of the ball are doing.
"Obviously, when the defense, when they get big plays and they get turnovers and get some three-and-outs, that just helps the whole momentum of the game," Manning said. "It gets the crowd into it, it gets them fired up. So, I think we obviously try to build off each other. When we go down and score and get off to a fast start and get a lead, I think that gets them fired up."
If the offense can continue to feed off the defense, then it's in good shape.
"We have a tenacious mentality out there trying to bring the wood," said Hill, who had seven tackles in his fourth start this season. "[We're] trying to intimidate offenses and stop them."