EAST RUTHERFORD, N.J. –** Hakeem Nicks never appears stressed or worried, so it was no surprise today when he downplayed his current absence from the Giants' training camp practices.
The star receiver minimized the groin strain that sidelined him for the second day in a row and said he expects to return soon.
"I wouldn't even categorize it as an injury," Nicks said at the Quest Diagnostics Training Center. "I think it's just being smart, coming off the problems that I had last year with the knee and the foot. I just don't want it to be nothing ongoing, so we're just going to take it…I'll be back out there as soon as they let me. I think it will be in another day or two."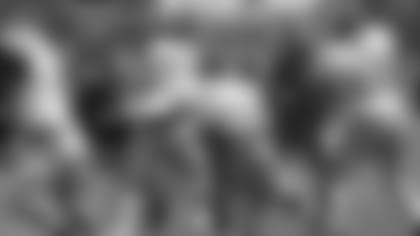 PHOTOS: Training Camp Practice](http://www.giants.com/photos/photos/Giants-Training-Camp-Practice---802/531cce58-8885-456d-9088-04b64ca7ee28) Coach Tom Coughlin said the doctors have told him they think Nicks should be ready to practice on Tuesday. The Giants will not practice on Monday.
If the Giants were preparing to play a regular-season game, Nicks said he would be on the field.
"If it was a game-planning situation and we were going into Week One, I definitely don't think I'd be sitting out or nothing like that," Nicks said. "Just being so early in training camp, we just want to be smart about it."
Nicks was limited before the Giants' day off on Wednesday and has not been on the field since the players returned to work. But he said it's better to fully heal instead of rushing back and risking a setback.
"I don't feel frustrated at all," he said. "It's only the second week of camp practice. I think, coming off a season like last year, I'm trying to be smart and I think the training staff is as well. Just taking it like that, I don't have a problem with. But frustrated, not at all."
It would be perfectly understandable if he was, because he has battled one injury or another for more than a year. In May 2012 he broke his foot, which was surgically repaired. Last Sept. 12, he had one of the best games of his career in a victory over Tampa Bay, catching 10 passes for 199 yards and a touchdown, a performance for which he was named NFC Offensive Player of the Week. But he hurt his knee late in the second half and missed the next three games. The injury slowed him the rest of the season and Nicks finished with only 53 catches and three touchdowns.
Nicks skipped the organized team activities in the spring for reasons he has not publicly explained, though he did attend the Giants' minicamp in June. Now his training camp work has been curtailed because of the groin issue, though he worked enough to discover a silver lining.
"Actually, the knee is feeling great, the foot's feeling great," Nicks said. "That's definitely a positive. My goal was to come out the first day and the first two days just kind of explode, make sure I still have everything like I thought I would. Everything felt real good."
Except right now his groin doesn't.
"I think it just comes with the pounding from training camp," Nicks said. "You go out there, like I said, coming off last season, we just tried to play it safe, play it cautious. I think it's nothing serious."
Enduring knee pain for almost an entire season reinforced to Nicks that he must exercise caution with injuries.
"I've got to protect myself from myself as well, me being so competitive," he said. "So the training staff and coaching staff, they kind of worked with me on that, but I see myself in another week definitely picking it up extremely a little bit more. But I just wanted to come into camp, coming off a season like last year, take it slow and do the things I need to do to make sure there are definitely aren't going to be any setbacks. It's a big season for us and we're going to take it one day at a time."
Nicks believes he will get back to full speed rapidly, and he is not worried about losing his timing with Eli Manning.
"I think it's just going to be a matter of making sure I'm in shape, which I have no doubt about," Nicks said. "Just getting back in the flow of things. Me and Eli are always on the same page, we talk all the time, whether it be meetings or just out on the field. Just watching him as well, watching him practice actually helps me a lot, because I get to see what he's looking at, his progressions and stuff like that. That helps me when I do get back out on the field."
Both the Giants and Nicks hope that happens very soon.
Reminder: Sunday's practice is closed to the public because of the International Champions Cup Soccer doubleheader in MetLife Stadium. The players are off on Monday and the team will resume practice on Tuesday at 1:30 p.m.
*Training camp attendance: 1,303 on Tuesday and 1,779 today.
*MSG Network is hosting "Giants Training Camp Live" on Saturday and Sunday at 6 p.m. "Giants Training Camp Live" returns Tuesday, Wednesday and Thursday at 6 p.m. live, and repeated at 7:30 and 11 p.m.