EAST RUTHERFORD, N.J. – The Giants welcomed back two young defensive players who can potentially help them down the stretch as they returned to work today after their bye week.
Linebacker Oshane Ximines and rookie safety Xavier McKinney, who are on injured reserve, were formally designated to return to practice and were on the field with their teammates. The Giants have 21 days to activate them or keep them on I.R. for the remainder of the season.
Another rookie, linebacker Tae Crowder, returned to practice on Nov. 11 and might play for the first time since Oct. 18, when his 43-yard fumble return touchdown was the deciding score in the Giants' 20-19 victory against Washington.
The 3-7 Giants are in a three-way tie for second place in the NFC East, a half-game behind Philadelphia. They will return to the field Sunday in Cincinnati against the Bengals, who are 2-7-1.
"I think both have a chance for Sunday," Judge said of Ximines and McKinney. "Today was the first day getting them both back out there. I'd say both moved well, both were really flying around the field today doing what we had to do. But it was mostly individual type work today. When we get into Wednesday, Thursday, Friday, kind of see them in a more team setting. Wednesday, we'll have the pads on, see them pop the pads a little bit and see how their bodies respond to it. That will really tell the story for the weekend. I don't want to rule anybody out in that nature. I thought both guys really came back, did a great job rehabbing with the trainers and physical therapists, and both guys moved around well today.
"I always want to be fair to the player and put him in a team setting before we go ahead and try to rule them in or out for a game. But I'd say based on today, they would have a chance. We just have to see where they are when we get into a team setting."
Ximines is more likely to contribute quickly because he has played this season. He appeared in each of the season's first four games, starting three. He was credited with five tackles (four solo), three quarterback hits and one tackle for loss.
The second-year pro suffered a shoulder injury against the Rams in Los Angeles on Oct. 4 and was placed on I.R. five days later.
Ximines was a third-round draft choice out of Old Dominion in 2019. As a rookie, he played in all 16 games with two starts and recorded 24 tackles (11 solo) and tied Lorenzo Carter for second on the team with 4.5 sacks.
Carter tore his Achilles tendon the week after Ximines was hurt and is out for the season.
McKinney will likely be brought along more slowly, because he has been sidelined for three months and has yet to play in an NFL game.
The Giants' second-round draft choice this year, McKinney fractured his left foot in training camp. He underwent surgery on Aug. 26 and has spent the entire season on injured reserve. Judge wants to ensure he is sufficiently acclimated before putting him in a game and then increasing his responsibilities.
"I think whatever role we select to play him in, it doesn't have to be all or nothing," Judge said. "We can minimize his role a little bit and kind of get him in. Again, this is a guy that hasn't had any experience on the field in a game setting this year. To me, in terms of him being a rookie, I'm still just looking physically how is he moving around and are we being fair to him in whatever we ask him to do that he can go out there and be successful in doing that."
A 6-foot, 201-pounder, McKinney was the 36th overall selection of the 2020 NFL Draft. A first-team All-SEC standout last year at Alabama, he was competing to start alongside Jabrill Peppers at the back of the Giants' defense when he was hurt.
"It will definitely help our defense," defensive lineman Leonard Williams said of the potential returns of Crowder, Ximines and McKinney. "Our defense has been going in the right direction. Those are just more weapons to add on. They're all young players. Tae Crowder has definitely improved and stepped up in the beginning of the season and did a lot for us. Zay (McKinney) is finally going to be able to come back and play with us, which everyone is excited about. I know they are going to bring a lot of energy and our excited to be back with us as well."
*The Giants today activated punter Riley Dixon and long snapper Casey Kreiter off the Reserve/Covid-19 list, where they were placed last Wednesday.
Four Giants players remain on the Reserve/Covid-19 list – kicker and leading scorer Graham Gano, tight end Kaden Smith, rookie tackle Matt Peart and recently-signed wide receiver/return specialist Dante Pettis, who has yet to play for the team.
Judge did not specify which of the players on the list might be able to play against the Bengals.
"A couple of the guys will not, based on just the timetable the league puts us in," Judge said. "There are going to be a couple of those guys who will have an opportunity, not just because the timetable allows them to have the opportunity. We still have to go through the week and the progression of where they are physically, how they handle the ramp up period, if the doctor clears them, all that good stuff there. The answer is yes and no. Some will have an opportunity to play, some will not."
*Most of the questions Judge fielded on his Zoom call concerned the change he made on his coaching staff last week when he hired Dave DeGuglielmo as the new offensive line coach and dismissed Marc Colombo.
"I made this clear from day one, I'm always going to make every decision what I see is best for the team," Judge said. "This decision was no different. Look, there's been a lot of information out there, a lot of misinformation. A lot of people have done a lot of digging trying to figure out details of the situation. I'm not going to rehash any of that. I'll just say on the whole thing, we wish Marc well going forward. The decision we made was in the best interest of the New York Giants, short and long-term.
"We're not going to do anything to turn the offense upside down right here. We're going to continue focusing on technique and assignments and principles of what we want to do, big picture wise. They'll be some adjustments here and there as we go. With six weeks left in the season, there is going to be a lot of continuity we're looking to keep in place and keep improving as we go through the rest of the season. Will there be adjustments as needed throughout the season? Yes. Are we going to look to turn everything upside down? No."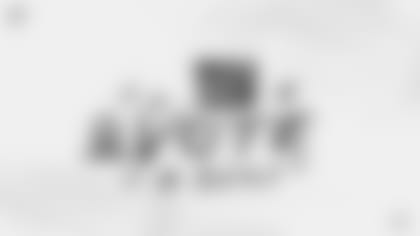 Vote your favorite Giants for the 2021 Pro Bowl
Voting is now open for the 2021 Pro Bowl. Vote for your favorite Giants players