EAST RUTHERFORD, N.J. – The Giants made Xavier McKinney the 36th overall selection in the 2020 NFL Draft thinking he would contribute immediately to their defense. A fractured foot that required surgery removed "immediately" from that equation, but the safety from Alabama expects to help the team for the remainder of the season.
McKinney, who has been on injured reserve all season, returned to practice this week and is on track to make his professional debut when the Giants face the Cincinnati Bengals Sunday in Paul Brown Stadium.
"I've been making good progression throughout the week," McKinney said today. "Each day, I just try to focus on making sure that I'm doing my job and doing it correctly. As far as playing wise, I just leave that up to my coaches and obviously, the medical staff here. I think they've done a great job while I've been hurt of making sure that I've been doing well and making sure I've been staying up to par with my conditioning and other things, such as giving me little tasks every week and making sure I stay up on the playbook. But I'm definitely ready to go."
Whether he does Sunday or must wait another week will be determined by the team's doctors, athletic trainers and coach Joe Judge.
"I'm going to give him one more day of moving around out there," Judge said before practice today. "I would say I'm encouraged with the way he's moved around and looked so far. The little bit that we were able to see of him rehabbing before this, he looked like he was in shape to come back. I'd say that everything has been on track with him being on a timely return. Today is going to be a big day for him in terms of situations and how he can handle it. There's more to it than just being able to run around out there. We have to make sure mentally he can fire on the same page as everybody else. But we're going to make the decision after practice today."
McKinney was on track to start at free safety next to Jabrill Peppers when he was injured in a training camp practice. It was an unfortunate setback for a player who missed only one game in three seasons for the Crimson Tide.
"It was really tough when I got the news," McKinney said "I kind of figured that something was going on, but once I got the news, it was pretty fast. I had to process it really fast. I actually got surgery the same day that I heard it. In the beginning stages of it, in my head, it was a little… it started out as a rough start for me. But I just saw it as another opportunity for me to get better for myself, to learn more, and also to make sure my body was up to par with what I needed to be doing to get back right and to come back. It was tough in the beginning, but as time went on, I just kept working, trying to improve my game."
McKinney returns to a different looking Giants secondary. After he was forced off the field, the team signed veteran Logan Ryan, who has started the last five games at free safety and nine overall. Cornerbacks Isaac Yiadom, Madre Harper and Brandon Williams are also newcomers to McKinney.
"I didn't get a chance to play with him based on when I was signed (Sept. 4)," Ryan said. "He's got to sit there and he's worked hard to rehab and recover. We'll see how we use him."
What will McKinney deliver to the defense?
"The thing that we saw in training camp and what we saw on tape, good athlete, smart player, situationally aware," defensive coordinator Patrick Graham said. "The thing is, he's been grinding this whole time. Unfortunately for him, it's been in the classroom. I feel bad for him. Now with the chance to possibly play, the thing he brings, he's a good football player out there. That's the simple way to put it, with some position flex. This guy can play in the deep part of the field. He can play down low. He can play all over the field. It's always good to have those pieces. On top of that, the thing is this, he's still young. We can't put too much on him. If he plays and whatever snaps he plays, he's going to earn those snaps. He's got a way to go right now. I'm glad to have him back in the fold in terms of practicing and stuff."
*Another rookie draft choice, linebacker Tae Crowder, might also return on Sunday. He has been sidelined with a hamstring injury since scoring the game-winning touchdown on a fumble return vs. Washington on Oct. 18.
"Tae's been very similar in terms of Xavier," Judge said. "He's had a good week of practice. We've worked him in, we've bracketed him in with some other guys in case he can't go that we can get somebody else involved in that spot as well. But he's taken his share of reps. We're really looking to see right now how he responds from a harder day yesterday and see where he's at physically. That kind of tells the tale of a lot of these guys coming off the IR, is how their body bounces back so we can see what kind of shape they're really in so that we don't put them out there in a position to be hurt again. But I'm encouraged with how he's moving around."
*With rookie Matt Peart on the Reserve/Covid 19 list, the Giants will need a backup offensive tackle behind Andrew Thomas and Cam Fleming. Who will it be?
"We're still mapping out the third tackle position," Judge said. "We're rolling through Chad Slade, (Jackson) Barton, and (Kenny) Wiggins and a few other guys. We have multiple options at the third tackle. We'll look and see how that shakes out."
*Kicker Graham Gano, who is also on the Reserve/Covid-19 list, has advanced from kicking into a net while quarantining in his hotel room to the practice field.
"He was with the trainers independently yesterday swinging his leg a little bit," Judge said. "I just asked him how he felt today. He said he felt good overall. I'm going to watch and see how sore he may or may not be and obviously see him. He wasn't backing up too far in the hotel room to test his range. We'll have to kind of move him around a little bit today of we're allowed to. I'm going to check with Ronnie (Barnes, the senior vice president of medical services). Very optimistic about his chances this weekend. We'll see where he is though."
Gano has made 20 consecutive field goal attempts, the NFL's second-longest active streak behind Seattle's Jason Myers (23). If he can't play, Gano will be replaced by Ryan Santoso, who has been on the practice squad since Sept. 6 and has never attempted a regular-season field goal.
"Ryan's shown a ton of improvement since he's been here," Judge said. "I think Tom (Quinn, the assistant special teams coach) and T-Mac (ccordinator Thomas McGaughey) have done a great job working with him. He's a very talented player, he has a huge leg, and he's a big, strong dude. We have a lot of confidence in him."
"Both guys will be available, so it'll probably be a game day decision," McGaughey said. "We'll probably just monitor Graham, see how he feels and just kind of go from there."
*Cornerback James Bradberry practiced fully after missing workouts the previous two days to tend to a family matter.
"I'm not going to go into his personal issue publicly," Judge said. "Something we encouraged him to go ahead and take part of. He was able to arrange it, that he stayed within the cadence, he followed all the rules. He was back last night. He's been in all the zoom meetings for install throughout the week. In terms of meeting wise, he hasn't missed anything with us. He's obviously missed the on-field practice time. This is something right here we want to make sure that he can take care of. It's very important to us."
*The Giants listed only one player on their final injury report of the week: cornerback Brandon Williams, who is questionable with an ankle injury. Williams was limited in practice.
*Cincinnati included four players on its list: wide receiver Mike Thomas (hamstring) is doubtful, and cornerback Mackensie Alexander (hamstring), linebacker Markus Bailey (hamstring) and running back Giovani Bernard (concussion) are questionable.
*Offensive coordinator Jason Garrett began his weekly Zoom news conference with a tribute to Markus Paul, the Dallas Cowboys' strength and conditioning coordinator who passed away suddenly this week. Paul was on Garrett's Dallas staff in 2018-19 and was an assistant with the Giants for 11 seasons prior to that.
"I'd love to send my condolences to Heidi Paul and the Paul family," Garrett said. "We're all really saddened by the tragic death of Markus Paul. I know Markus was here with the Giants organization for a number of years. He was with us in Dallas the last couple of years, but I've known him for a long, long time. He played on those great Syracuse teams of the late '80s with Daryl Johnston and so many other guys. Anybody who has had the great fortune of being around Markus Paul knows the kind of person he was. The positive impact he had on so many people's lives, he really had an amazing spirit. We all continue to be saddened by his death and are there for his family as they go forward. A very sad and tragic situation."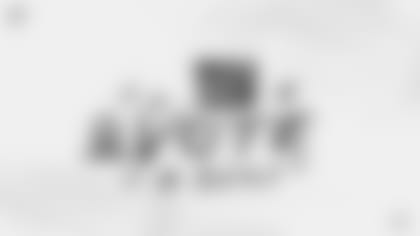 Vote your favorite Giants for the 2021 Pro Bowl
Voting is now open for the 2021 Pro Bowl. Vote for your favorite Giants players