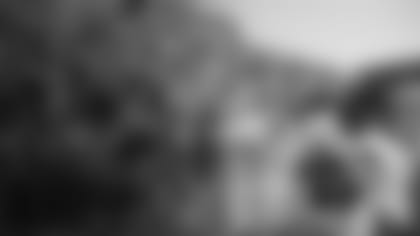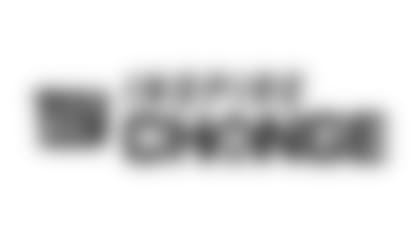 Team of Teams
The Giants players and coaches split themselves into nine teams and each team was paired with an organization in a dedicated region within New York and New Jersey. After several conversations regarding the issues that most affect the residents of those areas, the teams selected initiatives and worked alongside their community partner for the season. Through the Giants Inspire Change grant, each organization was awarded $20,000 to support the work they are doing in our community. The Queens Mets and Far Rockaway Colts work was voted as most impactful by the Giants organization and granted an additional $20,000.
Brooklyn, NY | Boys Hope Girls Hope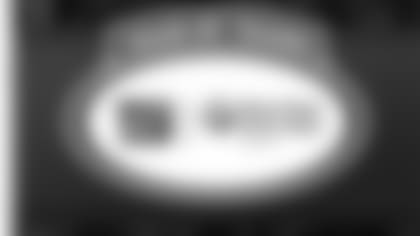 Bronx, NY | Bronx Community Foundation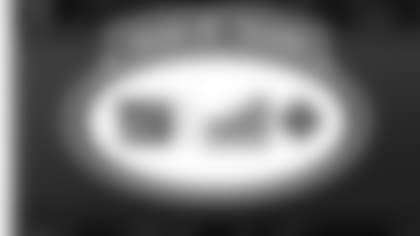 Queens, NY | New York City Police Foundation- Far Rockaway Giants Program
The NYPD-led Far Rockaway Giants provides at-risk youth with tutoring through their partnership with the Department of Education, mentorship from the police officers and the opportunity to play flag football while being coached by the officers.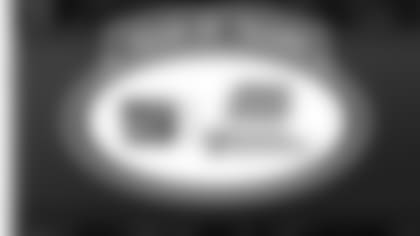 Manhattan, NY | New York City Police Foundation- Harlem Giants Program
During the 2020 season, the Manhattan team worked with the New York City Police Foundation to support the OPTIONS program. After seeing the work of the Queens team in Far Rockaway, the Manhattan team wanted to expand the Far Rockaway Giants program into Harlem. During the fall of 2021, the Harlem Giants were created to provide support to the children in the community.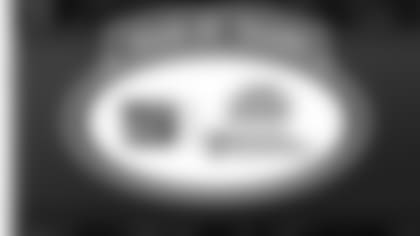 Paterson, NJ | New City Kids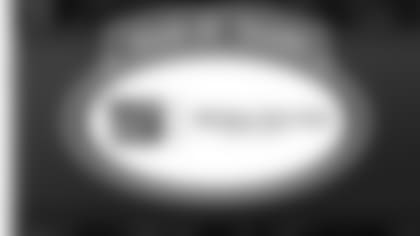 Newark, NJ | Covenant House NJ
Covenant House New Jersey, located in Newark, supports homeless youth by providing life skills programs, leadership programs and opportunities to enroll in degree completion/academic programs.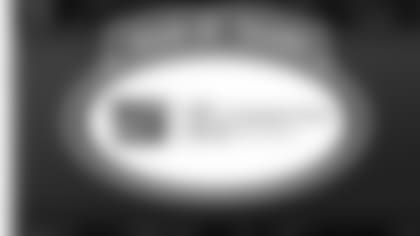 Staten Island, NY | Food Bank for NYC
The Food Bank for New York City has been working to end food poverty in our five boroughs for over 36 years. As the city's largest hunger-relief organization, they strive to help low-income New Yorkers overcome their circumstances and achieve greater independence.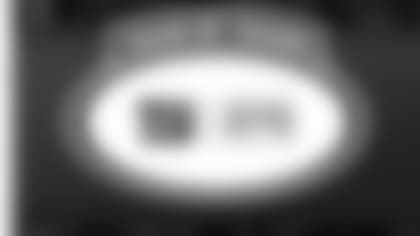 Westchester, NY | The STEM Alliance + Children's Village
The STEM Alliance is dedicated to enhancing STEM education and enrichment initiatives to ensure equal access to STEM learning opportunities for all children. Children's Village works in partnership with families to help society's most vulnerable children so that they become educationally proficient, economically productive, and socially responsible members of their communities.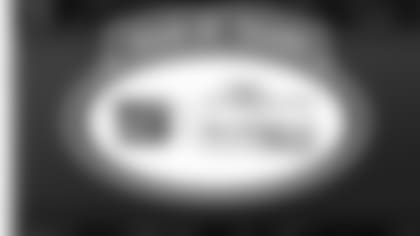 East Orange, NJ | City of East Orange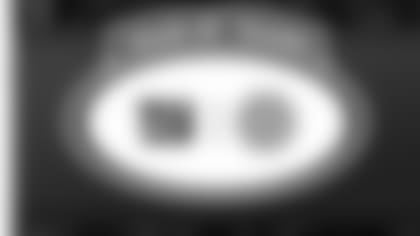 New York Giants Touchdown Fellowship at John Jay College of Criminal Justice
The New York Giants are proud to continue their partnership with the John Jay College of Criminal Justice to sponsor the New York Football Giants Fellowship program. The goal of this program is to enable fellows with the opportunity to discuss and understand the criminal justice reform movement, its policy challenges and excel as a leader in the field. The scholarship provides five (5) fellows with a $10,000 grant which covers their senior year tuition as well as an internship stipend in the criminal justice field to support and encourage tomorrow's leaders.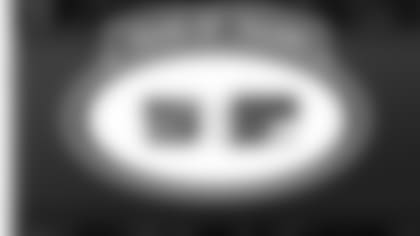 Crucial Catch
This NFL campaign, carried out by each of the 32 NFL clubs, works to encourage early detection and risk reduction of screen able cancers.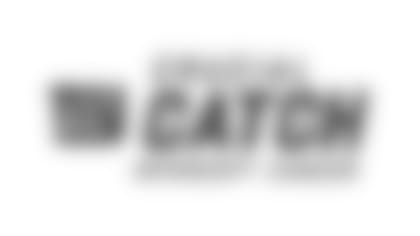 Tackle Kids Cancer
Hackensack University Medical Center (HUMC), Eli Manning and the New York Football Giants have "teamed up" to Tackle Kids Cancer. This exclusive charitable partnership, a first of its kind for the New York Giants, has raised a tremendous amount of awareness while creating opportunities for fundraising for pediatric oncology research amounting to over $10 million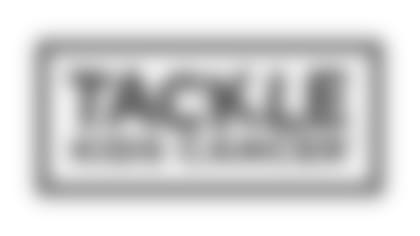 Tom Coughlin Jay Fund
The Giants former head coach started the Tom Coughlin Jay Fund in 1996 to help families tackle childhood cancer by providing financial, emotional, and hands-on support. Over the years, the New York Giants have formed a strong partnership with the foundation and have hosted families affected by childhood cancer, for a VIP training camp experience, Sundae Blitz ice cream social, as well as at Giants home games.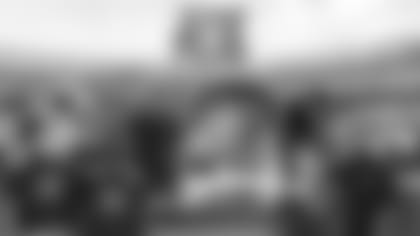 Rookie Halloween
In honor of Halloween, the New York Giants 2021 rookie draft class dressed up as their favorite Marvel characters and created gift bags for patients at Hackensack Meridian Health Joseph M. Sanzari Children's Hospital. Each gift bag included a signed photo along with Giants gear and decorations for their hospital room.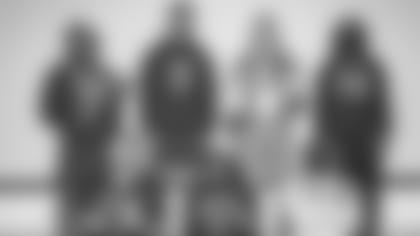 Each year all 32 NFL teams honor military members through a year-round effort to honor, empower, and connect our nation's service members, veterans, and their families.
Alumni James J. Peters VA Medical Center visit
Giants Legends Stephen Baker and Ottis Anderson were joined by Guard Shane Lemiuex to meet with Veterans from the James J. Peters VA Medical Center for a Zoom call where they shared their NFL experiences and thanked the Veterans for their service to our country.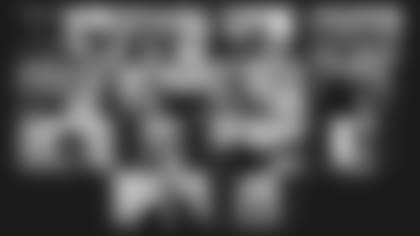 USAA Salute to Service Award
Giants Legend Emlen Tunnell was named the New York Giants 2021 USAA Salute To Service Award Nominee for his years of service in the United States Coast Guard during and after World War II. During his service he was credited with saving the lives of two fellow shipmates in separate incidents.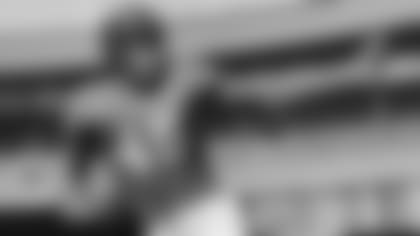 Ford Military Moments
During Giants home games, Local Ford Stores sponsored a "Military Moment" to of the game to salute those who serve.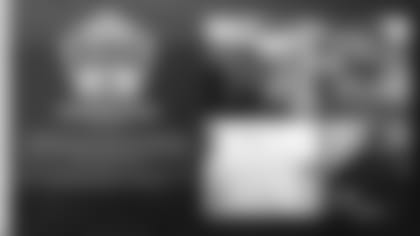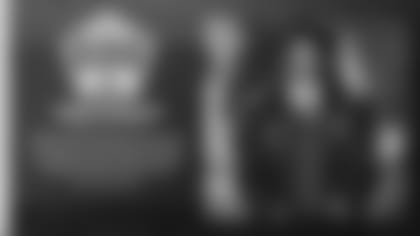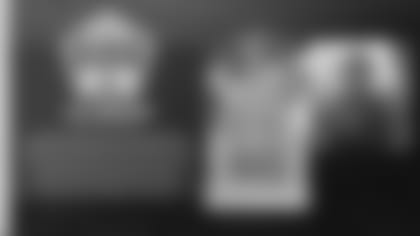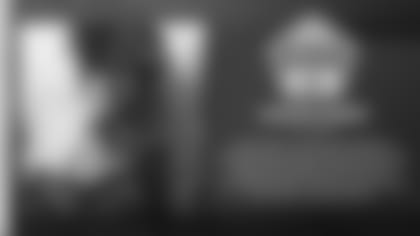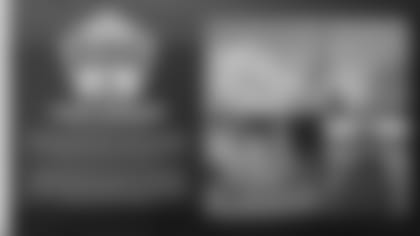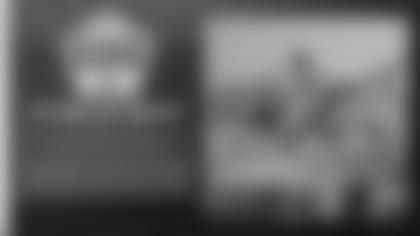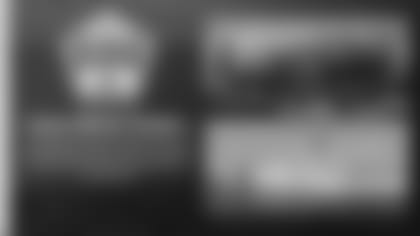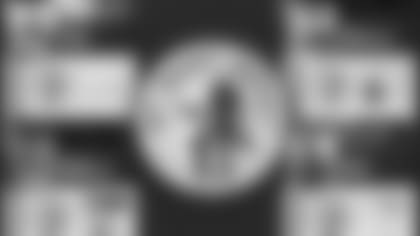 Walter Payton Man of the Year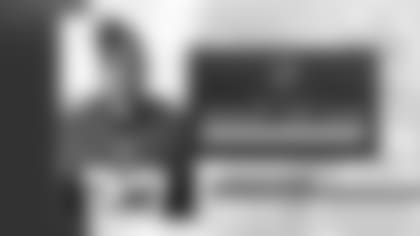 Walter Payton Man of the Year
This award recognizes an NFL player for outstanding community service activities off the field as well as excellence on the field. Logan Ryan was named the New York Giants 2021 Walter Payton Man of the Year Nominee.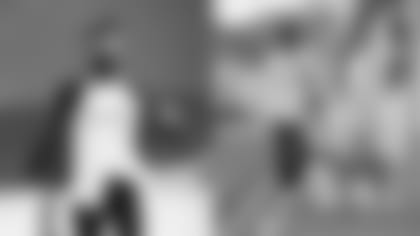 New York Giants Play 60 Presented by Quest Diagnostics
Through the New York Giants Play 60 initiative, presented by Quest Diagnostic, players hosted virtual conversations throughout the season, with students across the tri-state area, to discuss the importance of being active, mental health and creating healthy habits.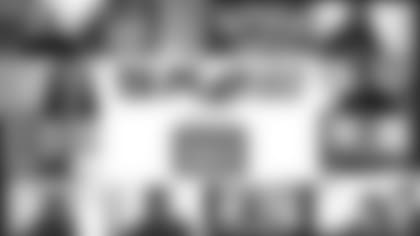 Character Playbook
The United Way of New York City, New York Giants and EVERFI team up each year to educate middle school students on the importance of creating and maintaining healthy relationships, and the importance of mental wellness, through Character Playbook, a digital learning platform that educates students on understanding and managing emotions, communication, conflict resolution and decision-making.
The Giants engaged with 4,199 students in 78 schools during 2021.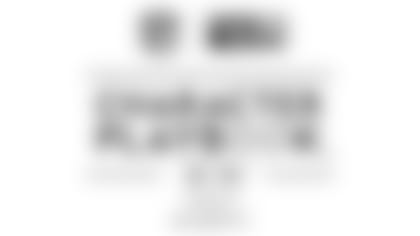 The Giants, United Way of New York City and EVERFI use their platform during Black History Month to host events for students throughout the country highlight HBCUs and the importance of sports has in communities.
In honor of Black History Month, Giants staff members, Corry Rush, Vice President of Football Communications, Ashley Lynn, Director of Player Engagement, and Giants Alumni Antoine Bethea, who all attended HBCUs, joined UWNYC to discuss their experiences with high school students.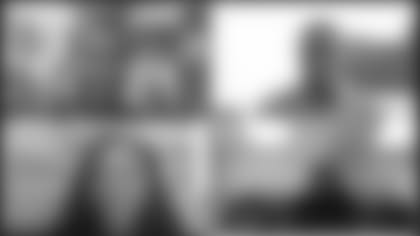 Nate Solder joined the United Way and Character Playbook to participate in a conversation about Sports and Civic Engagement.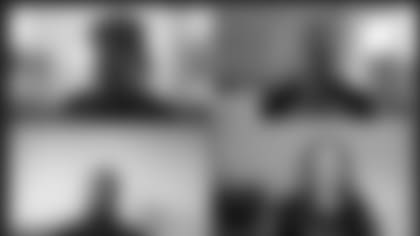 Jim Thorpe Staff Event with Pro Football Hall of Fame
The Giants Diversity and Inclusion Committee worked with the Hall of Fame to create a virtual learning session about the life and accomplishments of Jim Thorpe for all Giants staff for Native American Heritage Month – the first employee education session of its kind between the HOF and a team.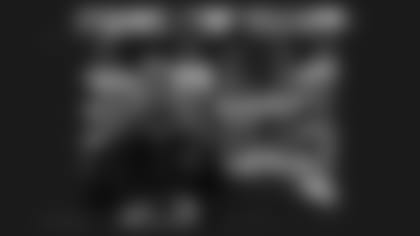 Juneteenth Employee and Student-Athlete Learning Experience
To commemorate Juneteenth, Jonathan Holloway, the 21st president of Rutgers University and a U.S. Historian, met virtually with the entire Giants organization and members of the Watchung Hills High School football team and the Mt. Vernon High School football. President Holloway's scholarly work specializes in post-emancipation U.S. history with a focus on social and intellectual history. He led the participants in a conversation about the history of American slavery and its impacts today.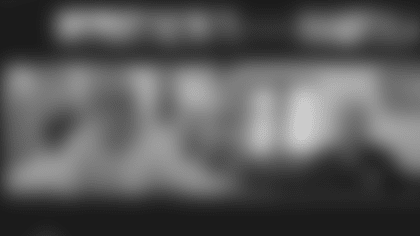 "Before the Snap" with Pro Football Hall of Fame
Ethan Medley, the New York Giants Director of Community Relations and Youth Football, participated in "Before the Snap" career conversation with the Pro Football Hall of Fame to share his career path and efforts in community relations and youth football.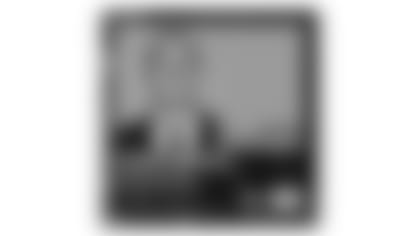 Youth Football By The Numbers
Nike Uniform and Apparel Donations
The Giants used remaining barter amounts with Nike to donate apparel and uniforms to the following youth and high school football programs:
Far Rockaway Giants and NYC Police Foundation – $100,000 Nike Product
Juncos Giants Puerto Rico - $42,550 Nike Product
Weequahic High School - $22,000 Nike Product
Mt. Vernon High School - $12,000 Nike Product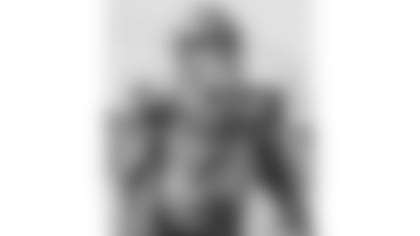 Dunkin Donation to Passaic County Cougars
The Giants and Dunkin' surprised the Passaic County Cougars with a $10,000 donation of new uniforms and equipment at their practice after they were lost in flooding from Tropical Storm Ida.
Yonkers Brave and Force Equipment Donations
Darnay Holmes spoke to the Yonkers Brave and Yonkers Force high school football programs to encourage them in their Spring season, and to announce a $10,000 Riddell Equipment Grant to each program.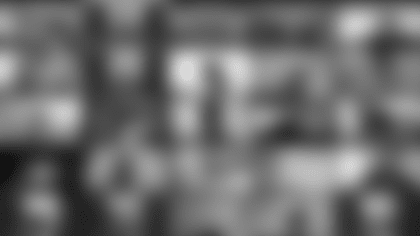 Play Football Preseason NJMCA Donation with Mars
Benjie Wimberly, the Giants' 2020 Coach of the Year and co-founder of the NJ Minority Coaches Association, received a $10,000 donation from Snickers to the NJMCA to honor his work in the community through youth football.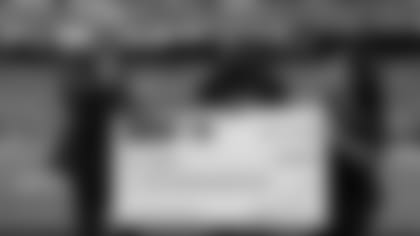 NJSIAA High School Football Playoff Sponsorship
The New York Giants donated $5,000 to support the 2021 NJSIAA High School Football Playoffs.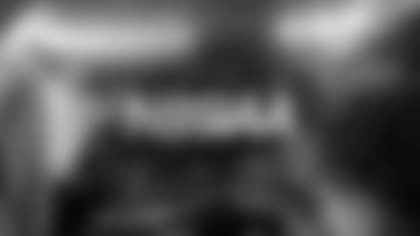 Shore Conference Girls Flag Football League
The New York Giants teamed up with the Shore Conference (N.J.) to support their inaugural Girls 7-7 Flag Football League, an 8-team club sport that participated debuted this past spring with a $64,000 contribution. Nike, a corporate partner of the Giants, announced a national commitment to growing girls flag football and generously provided 30 Nike Women's Vapor Flag uniforms to each participating girls flag football team in the Shore Conference. Shore Regional High School won the inaugural Shore Conference Girls Flag Football League Championship.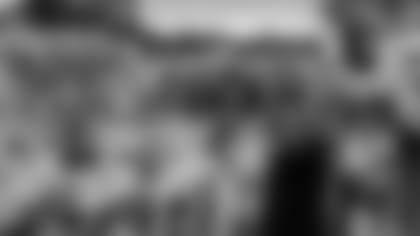 Back to Football Training Camp Practice
The Giants brought training camp to Newark, NJ, at Eddie Moraes Stadium, which received a Grassroots Grant for its refurbishment just a few years earlier.
The Giants worked with the Newark Bronze Shields and Mayor Baraka's office to host 11 local high school football teams, and 22 youth football programs, with approximately 1,500 attendees.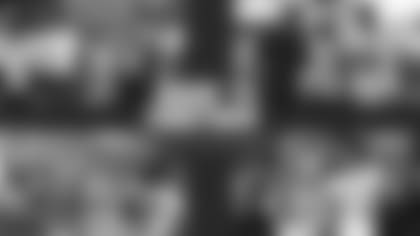 Next Generation Alex Wilder
Danny Shelton interviewed and highlighted Alexis Wilder, a female youth tackle QB from the Bronx Giants on NFL Next
Special Olympics NJ Snow Bowl
$310,000 was raised when the Giants hosted their annual Snow Bowl Flag Football tournament benefitting Special Olympics of New Jersey at MetLife Stadium. The three-day tournament featured 94 adult teams and 1,400 flag players. The Giants also contributed $130,000 to off-set expenses.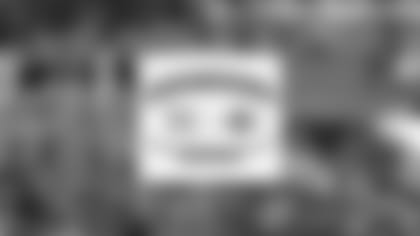 Player Camps
The following Giants players and coaches hosted youth football camps that included skills and drills, giveaways and free food in their community during the 2021 off-season:
-Tae Crowder: June 12th in Hamilton, GA for (ages 5-13)
-Julian Love: June 19th in La Grange Park, IL
-Carter Coughlin: June 26th in Eden Prairie, MN (ages 5-13)
-Danny Shelton: July 17th in Auburn, WA (ages 8-14)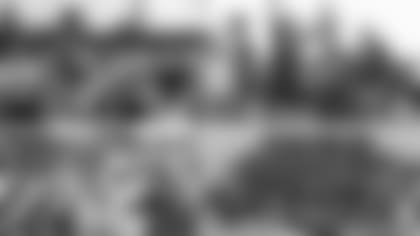 NJMCA West Orange Combine
The Giants attended and sponsored the West Orange combine hosted by the New Jersey Minority Coaches Association to provide local student-athletes the opportunity to perform for colleges in the area.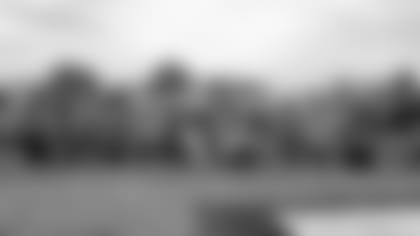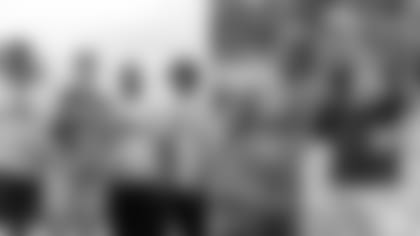 USA Football Summer Blitz
The New York Giants and USA Football hosted a Summer Blitz with Watchung Hills Pop Warner to bring the community together through youth football. Giants Legends Rich Seubert, head coach of Watchung Hills High School football, and Kevin Boothe, Director of Football Development for the NFL, joined the event to share their football journey and support game of football.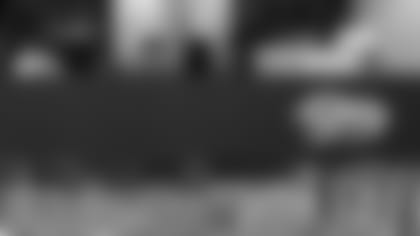 Far Rockaway Giants and Harlem Giants
From the beginning of training camp to the end of the season, the players and coaches on the Queens and Manhattan Team of Teams group participated in 26 unique engagements with the Far Rockaway and Harlem teams including weekly Zoom calls, virtual pizza party, video gaming event, game tickets and holiday gifts.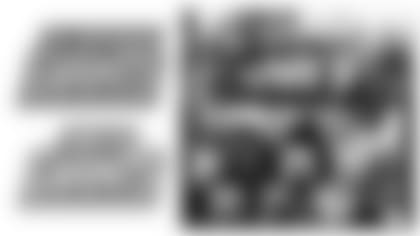 Lou Rettino High School Football Coach of the Week
Each week during the high school football season, the Giants select one area high school head coach as the Coach of the Week winner. The selection is based on the coach's continuing commitment towards promoting youth football, developing motivated student-athletes and overall community involvement. Each Coach of the Week program receives a $2,000 grant, with the Coach of the Year program receiving a $4,000 grant.
The 2021 Lou Rettino High School Football Coach of the Year is Coach Rae Oliver of East Orange High School.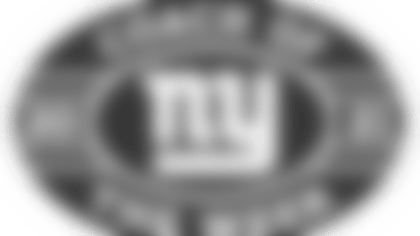 Coach of the Week Winners
Coach of the Year Winner
Rae Oliver, East Orange High School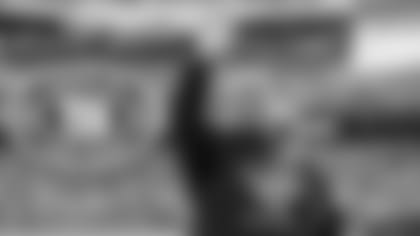 Heart of a Giant
USA Football's Heart of a Giant award program, presented by Hospital of Special Surgery and the New York Giants recognizes Tri-State area high school football players who demonstrate extraordinary character, perseverance and work ethic. Throughout the high school football season, coaches nominate players that exemplify these traits. This year 11 student-athletes were nominated as finalist, each earning a $1,000 equipment grant for their school, while each winner received an additional $10,000 grant.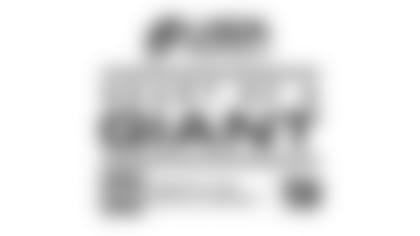 Heart of a Giant- By the Numbers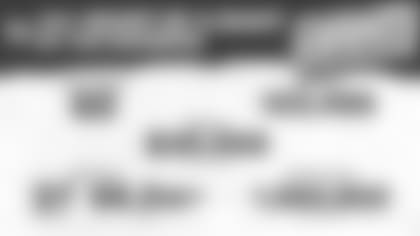 Heart of a Giant Co-Winners
The 2021 Heart of a Giant Co-winners were Brandt Morgan of Jericho High School and Devian Parker-Rogers of Shabazz High School.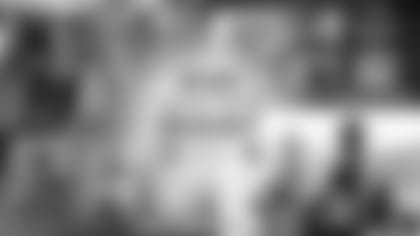 Brandt Morgan of Jericho High School
Devian Parker-Rogers of Shabazz High School
Heart of a Giant Super Bowl Ticket Surprises
Super Bowl Champions Amani Toomer, RW McQuarters, Chris Canty and Ahmad Bradshaw surprised Brandt Morgan and Devian Parker-Rodgers with Super Bowl tickets during the Giants home game on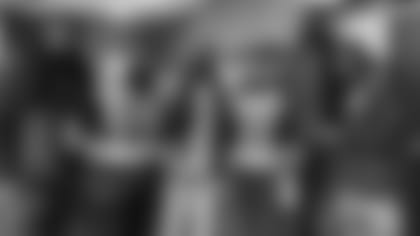 The Giants Legends Community
Alumni Internship Program: 2021 marked year number "4" of the Giants Alumni Internship Program. With the average NFL players career being in the area of 3 to 4 years, John Mara recognized the fact the majority of the players who were no longer in the league were most likely not set up to succeed in the "real world". With this is mind, the Giants created a program where former/retired players can work at the Giants in a number of different departments that they may find interesting.
Most players do not hail from the New York area. However, many of our players remain in the area at the conclusion of their on-the-field careers as the opportunities for a post football career in the metropolitan area are endless. With that in mind, the Giants provide endless opportunities to our Legends through sponsor driven appearances, local community appearances as well as business opportunities.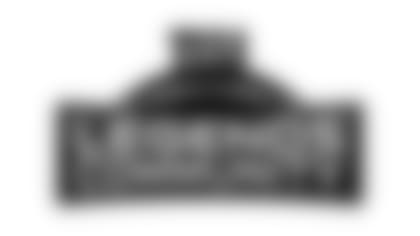 The Giants Women's Club
The Giants Women's Club was founded in 2014 as the team's official female fan club. By joining The Giants Women's Club, members have the opportunity to attend exclusive events, receive numerous deals and discounts and enter contests to win great prizes. And it's free to join!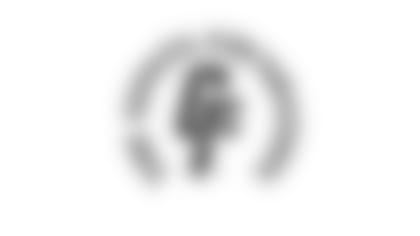 The Giants Foundation Charity Golf Outing, Presented by Grayscale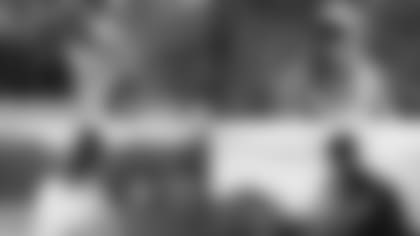 The Giants Foundation 50/50 Raffle
At certain Giants home games at MetLife Stadium, The Giants Foundation may host a 50/50 Raffle. Fans over the age of 18 may buy raffle tickets. One lucky fan will win half of the raffle jackpot (as defined in the Official Rules and applicable law) when the winning number is announced during the fourth quarter. The remainder of the jackpot will benefit The Giants Foundation and its charitable activities.