East Rutherford, NJ – The New York Giants and Gatorade have selected Mr. Frank Marchiano of Sparta High School (Sparta, NJ) as the Lou Rettino High School Coach of the Week for Week 10 of the 2021 season. Marchiano celebrated his 100th career victory on Friday night, as Sparta defeated Warren Hills 62-33 in the first round of the playoffs.  Sparta is now 7-3 this season, and will face River Dell this weekend in the North 2, Group 3 semifinals.
The Lou Rettino High School Football Coach of the Week Award is part of the Giants' continuing effort to support local youth football programs. The Giants elected to name the award in memory of former Union High School (NJ) coach, Lou Rettino, for his fine commitment to the game of football, his community and the betterment of his athletes' lives. Each week during the high school football season, the Giants selected one area high school head coach as the Coach of the Week winner. The selection is based on the coach's continuing commitment towards promoting youth football, developing motivated student-athletes and his overall community involvement.
In recognition of Coach Marchiano's selection as Coach of the Week, a $2,000 check will be granted to the school's football program from The Giants Foundation and Gatorade. He will also receive a certificate of recognition signed by Giants head coach Joe Judge.
Frank Marchiano has maintained a proud tradition of football excellence at Sparta High School. The Spartans won their sixth consecutive division title this year, and have never experienced a losing season in his 11 years as head coach. Coach Marchiano has a career record of 100-27, including two sectional titles in 2013 and 2014.
"I am extremely honored to receive this award on behalf of Sparta Football," said Marchiano. "When coaches receive awards, it's a reflection on the program. Coaches get wins when players make plays. I've been fortunate to coach some amazing players at Sparta over the years. The number in the win column is a direct result of the hard work and dedication these players have put into the program. From our youth through our seniors, Sparta has, and will always be a football town. I am blessed and honored to be a part of it."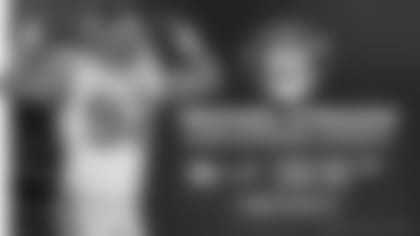 Tickets for Michael Strahan Ceremony
Limited tickets are available for Michael Strahan's jersey retirement game on November 28th