Five things you need to know about Patriots D-Coordinator Matt Patricia who interviewed for the team's head coach position: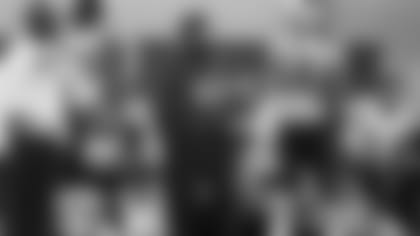 1. Matt Patricia is in his sixth season as the Patriots' defensive coordinator and 14th year coaching in the NFL. He originally joined the Patriots in 2004 as a coaching assistant. His team is currently on a bye week after locking up the top seed in the AFC playoffs with a 13-3 record.


NEWS
>
[Top QB Prospects declare](http://www.giants.com/news-and-blogs/article-1/Top-QB-prospects-declare-for-2018-NFL-Draft/4d967b45-9c10-4865-bb62-c33f59a18a86)
>
[Key 2018 offseason dates](http://www.giants.com/news-and-blogs/article-1/Key-Dates-for-2018-NFL-Offseason/378d0360-00ef-404c-8b1f-d4b120bdec88)
>
[Giants prep for offseason uncertainties](http://www.giants.com/news-and-blogs/article-1/Eli-Manning-Giants-prep-for-offseason-uncertainties/89e316b1-acd3-4050-a65f-d140c5f176fb)
HEAD COACH TRACKER
>
[Steve Spagnuolo Interviews (1/3)](http://www.giants.com/news-and-blogs/article-1/Coach-Search-Update-Steve-Spagnuolo-interviews-for-Head-Coach-position/99b574a5-a9a4-4ec3-a2ac-1e89def8c1de)
VIDEOS
>
[Watch latest videos](http://www.giants.com/videos/index.html)

2. Patricia spent five seasons as the Patriots linebackers coach and one season coaching the safeties. Since he joined the Patriots defensive staff in 2006, the team has finished in the top 10 in fewest points allowed in 11 of his 12 seasons, including a No. 5 finish in 2017. Patricia's 2016 defense finished as the No. 1 scoring defense in the NFL by allowing only 15.6 points per game. The six rushing touchdowns allowed by his defense were fewest in the league last season. Patricia's unit also helped the Patriots lead the NFL in turnover differential in 2012 and 2010. The plus-28 turnover differential in 2010 is tied with the 2011 San Francisco 49ers for the second highest single-season differential in the NFL since 1970.
3. The Patriots won Super Bowl XXXIX in his first season with the franchise. Patricia has earned three Super Bowl rings with the Patriots, two as defensive coordinator.
4. Prior to joining the Patriots, Patricia spent six seasons in the college ranks. Immediately preceding his move to the NFL, he was an offensive graduate assistant at Syracuse for three years. Prior to joining the Orange, he spent two seasons (1999-2000) as the defensive line coach at Amherst College.
5. Patricia was born on Sept. 13, 1974, and was raised in Sherrill, N.Y. He attended Vernon-Verona-Sherrill Central School, where he lettered in football and wrestling. Patricia was a standout offensive lineman at R.P.I., playing both center and guard. His senior class compiled an overall record of 31-8, and the Engineers won three ECAC Championships during his collegiate career.
DID YOU KNOW?
Patricia worked as an aeronautical engineer for two years before returning to coaching at Amherst in 1999. Patricia's first coaching experience came in 1996, when he served as a graduate assistant at his alma mater, Rensselaer Polytechnic Institute. He earned his bachelor's degree in aeronautical engineering from R.P.I. and later earned a master's degree in education from the University of Massachusetts.
Photos of head coaching candidate Matt Patricia, who is currently the defensive coordinator of the New England Patriots