ATLANTA - To commemorate Super Bowl LIII, we bring you 53 facts and tidbits about Super Bowls, the Los Angeles Rams, New England Patriots and, of course, the Giants.
I - The Patriots are making their 11th Super Bowl appearance, extending their own record. The Steelers, Cowboys and Broncos are tied for the second-most appearances at eight apiece.
II - New England is the third team to play in three consecutive Super Bowls. The Miami Dolphins (1971-73) and Buffalo Bills (1990-93) are the only other teams to reach at least three straight Super Bowls. Miami was 2-1 and Buffalo was 0-4. The Patriots are 1-1 in the last two Super Bowls.
III – A loss to Philadelphia in Super Bowl LII dropped the Patriots' Super Bowl record to 5-5, including 5-3 with Bill Belichick as head coach and Tom Brady as quarterback. The first two Belichick/Brady losses, of course, were to the Giants in Super Bowls XLII and XLVI.
IV - The Rams are playing in their fourth Super Bowl. They lost to Pittsburgh in Super Bowl XIV and New England in Super Bowl XXXVI, and defeated Tennessee in Super Bowl XXXIV.
V - With Philadelphia's victory last year, the NFC East became the first division in which all four teams have at least one Super Bowl victory. The NFC East has five more Super Bowl triumphs than any other division:
Super Bowl wins by division:
VI - If New England wins, Belichick (66 years, 293 days) will become the oldest coach to win a Super Bowl. Should the Rams triumph, Sean McVay (33 years, 10 days) would become the youngest coach to win the game. Belichick would supplant Tom Coughlin, who was 65 years, 158 days old when the Giants defeated the Patriots in Super Bowl XLVI. McVay would jump ahead of Mike Tomlin, who was 36 years, 323 days old when the Steelers beat the Cardinals in Super Bowl XLIII 10 years ago.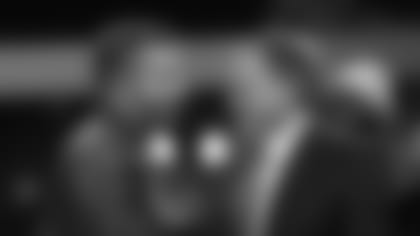 VII - This is not exactly a shock, but Belichick and McVay represent the largest head coach age disparity in Super Bowl history – by a huge margin. According to the Elias Sports Bureau, Belichick is 12,336 days older than McVay. The second-largest disparity includes the winningest coach in NFL history, Don Shula – as the younger coach. In Super Bowl III following the 1968 season, the Jets' Weeb Ewbank (61 years, 251 days) defeated the Colts' Don Shula (39 years, 8 days), a difference of 8,279 days.
VIII – The record age difference extends to the quarterbacks. Brady will be 41 years, 184 days old on Sunday. The Rams' Jared Goff will be 24 years, 112 days old. They were born 6,281 days apart (Goff was seven years old when Brady made his Super Bowl debut). The previous largest difference among starting Super Bowl quarterbacks was 4,796 days between Peyton Manning (39 years, 320 days) and Cam Newton (26 years, 272 days) in Super Bowl 50.
IX - Brady will extend his record as the oldest quarterback to start a Super Bowl. He will become the fourth-oldest player, the oldest offensive or defensive player, and the oldest player never to be with the Giants to play in the game. In front of him are Indianapolis kicker Matt Stover (42 years, 11 days in Super Bowl XLIV), Giants punter Jeff Feagles (41 years, 333 days in Super Bowl XLII) and Atlanta kicker Matt Bryant (41 years, 252 days in Super Bowl LI). Stover was the Giants' 12th-round draft choice in 1990, and Bryant was the team's kicker in 2002-03.
X – The team with the most total yards is 39-13 in Super Bowls.
XI - The Patriots have 36 players with Super Bowl experience. The Rams have four, including wide receiver Brandin Cooks, who caught one pass – a 23-yarder – playing for New England against Philadelphia in the Super Bowl last year.
XII – New England defeated the Rams in Super Bowl XXXVI, 20-17, on Feb. 3, 2002 – 17 years to the day from Sunday's game. This will be the seventh Super Bowl rematch, and second in a row. The team that won the first game also won the second game on four of six occasions (including the Giants defeating the Patriots). The exceptions are Miami-Washington (the Dolphins beat the Redskins in Super Bowl VII, but Washington won the rematch 10 years later), and New England-Philadelphia (the Patriots won XXXIX, the Eagles topped them last year). Pittsburgh and Dallas have met three times in the Super Bowl. The Steelers won the first two games, Dallas the third.
XIII - Goff is the first quarterback drafted No. 1 overall to lead his team to a Super Bowl within his first three seasons. Four quarterbacks selected first overall led their teams to Super Bowls in their fourth seasons – Eli Manning (Giants), John Elway (Broncos), Drew Bledsoe (Patriots) and Troy Aikman (Cowboys).
XIV – New England defensive backs Devin and Jason McCourty are the 30th set of brothers to reach the Super Bowl, the second to play for the same team in the same game, and the first set of twins to appear in the game. The only other brothers to play together in a Super Bowl were Archie and Ray Griffin, with Cincinnati in Super Bowl XVI. The Giants are included in three Super Bowl brother acts: Matt and Chris Bahr, Tiki and Ronde Barber, Eli and Peyton Manning.
XV - The Patriots haven't scored a touchdown in the first quarter of a Super Bowl under Belichick. In the eight Belichick/Brady Super Bowls they've been outscored in the opening quarter, 24-3. But they're trending in the right direction; the three points were scored last year on Stephen Gostkowski's 25-yard field goal.
XVI - The Giants are 4-1 in Super Bowls. In those five games, they scored 104 points and allowed 104 points. They are one of six franchises to win at least four Super Bowls. The Giants' .800 Super Bowl winning percentage ties them with Green Bay (also 4-1) for second among teams that have played in at least three Super Bowls (San Francisco is first at .833; the 49ers are 5-1).
XVII – The team with the most rushing yards is 39-12 (.765) in the Super Bowl. But teams with the most passing yards are 27-25 (.519). Note: New England and Atlanta each had 104 rushing yards in Super Bowl LI.
XVIII – New England's all-time postseason record is 36-20 (.643). The Rams' playoff record is 21-25 (.457).
XIX - A New England victory will break a tie with the Pittsburgh Steelers and give the Patriots an NFL-record 37 postseason triumphs. If they win their sixth Super Bowl, the Patriots will tie the Steelers for the most in history. Their five victories tie them with San Francisco and Dallas for second.
XX – This is the third Super Bowl played in Atlanta. The NFC team won the first two: Dallas defeated Buffalo, 30-13, in Super Bowl XVIII, and the Rams won their only Super Bowl with a 23-16 victory against Tennessee in Super Bowl XXXIV.
XXI – Phil Simms' 88.0 completion percentage in the Giants' Super Bowl XXI triumph is still the highest by a quarterback in the game's history. Simms was named MVP after completing 22 of 25 passes in the Giants' rout of Denver. New Orleans' Drew Brees has the second-highest completion percentage in a Super Bowl at 82.1 (32 of 39 in defeating Indianapolis in Super Bowl XLIV).
XXII -- Belichick will coach in his 12th Super Bowl, his ninth as a head coach. Dan Reeves is second with seven Super Bowls coached in, including four as a head coach. Shula is the closest head coach with six.
XXIII - The Patriots and Rams have faced each other 13 times. New England leads the regular-season series, 7-5, and won the only postseason meeting in Super Bowl XXXVI. The Patriots have won the last five games, including the Super Bowl. They most recently squared off on Dec. 4, 2016, a 26-10 Patriots victory in Foxborough.
XXIV – Rams defensive tackle Aaron Donald led the NFL in 2018 with 20.5 sacks. It was the 12th instance in which a player had a least 20.0 sacks since they became an official statistic in 1982. Donald is just the second 20-sack player to advance to a Super Bowl. The first was Hall of Fame linebacker Lawrence Taylor, who had a career-high 20.5 sacks in 1986, the season that concluded with the Giants' victory in Super Bowl XXI.
XXV – Brady will play in his ninth Super Bowl, which, not surprisingly, is a record. Former Buffalo and Denver defensive tackle Mike Lodish is second with six.
XXVI - A Patriots win will give Brady his sixth Super Bowl victory, which would give him another record. He is currently tied with former defensive end Charles Haley, who won five Super Bowls with San Francisco and Dallas. But a loss would be Brady's fourth, which would tie him with Buffalo's Jim Kelly for the most by a quarterback in Super Bowl history.
XXVII – Belichick's five Super Bowl triumphs as a head coach are a record. Former Pittsburgh coach Chuck Noll is second with four. With a win over the Rams, Belichick will join George Halas and Curly Lambeau as the only coaches with six NFL championships. Lambeau won six titles with the Packers (1929-31, '36, '39, '44), while Halas did it with the Bears (1921, '33, '40-41, '46, '63).
XXVIII – Belichick and Brady have 29 postseason victories together, the highest total by a coach/quarterback tandem. Noll and Terry Bradshaw are next with 14.
XXIX - Eli Manning (2-0) is one of six quarterbacks to start more than one Super Bowl without a defeat. The others are Terry Bradshaw and Joe Montana (both 4-0), Troy Aikman (3-0), Jim Plunkett and Bart Starr (both 2-0).
XXX - Both Goff and Brady are from the San Francisco Bay Area. Goff is from Marin County (north of San Francisco), while Brady is from San Mateo (south of San Francisco).
XXXI – This is the 16th time in the last 18 Super Bowls that the AFC quarterback has been Brady (9), Peyton Manning (4) or Ben Roethlisberger (3). The exceptions were Oakland's Rich Gannon in Super Bowl XXXVII and Baltimore's Joe Flacco in Super Bowl XLVII.
XXXII - Teams with an interception return for a touchdown are 12-1 in Super Bowls. Atlanta was on its way to making it 13-0 before the Patriots overcame a 28-3 deficit to win two years ago.
XXXIII – The Rams and Patriots were the second and fourth-highest scoring teams in the NFL this season. Los Angeles averaged 32.9 points a game, while New England's average was 27.3.
XXXIV - Belichick is one of eight former Giants assistant coaches who have led teams to Super Bowls as head coaches. Six of the eight have won at least one Super Bowl. Former Giants assistant coaches are 14-10 as head coaches in Super Bowls.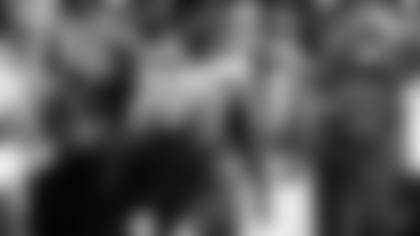 Table inside Article

| Name | Giants Assistant | Team, Super Bowl(s) |
| --- | --- | --- |
| Bill Belichick | 1979-90 | New England: XXXI, XXXVIII, XXXIX, XLII, XLVI, XLIX, LI, LII, LIII |
| Tom Coughlin | 1988-90 | Giants: XLII, XLVI |
| Jim Fassel | 1991-92 | Giants: XXXV |
| John Fox | 1997-2001 | Carolina: XXXVIII; Denver: XLVIII |
| Tom Landry | 1954-59 | Dallas: V, VI, X, XII, XIII |
| Vince Lombardi | 1954-58 | Green Bay: I, II |
| Bill Parcells | 1979, 1981-82 | Giants: XXI, XXV; Patriots: XXXI |
| Sean Payton | 1999-2002 | New Orleans: XLIV |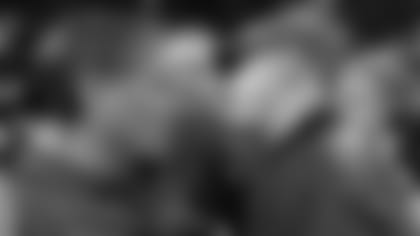 XXXV - The team that commits the fewest turnovers is 37-5 in the Super Bowl. The Patriots committed more turnovers than their opponents (Seattle and Atlanta) in their two most recent Super Bowl victories. Pittsburgh also won two Super Bowls (XIV and XL) despite losing the turnover battle. The fifth such team was the Baltimore Colts in Super Bowl V. Ten games ended with the teams having the same number of turnovers, including last year.
XXXVI - The Patriots' eight Super Bowls in the Belichick/Brady era have been decided by 3, 3, 3, 3, 4, 4, 6 and 8 points. That's 34 total points, or an average of 4.3 points. Only 12 of the other 44 Super Bowls have been decided by eight or fewer points.
XXXVII - Of the 52 Super Bowl MVP awards, 29 have been won by quarterbacks, including two by Manning and one by Simms. The other Giants MVP was running back Ottis Anderson in Super Bowl XXV.
XXXVIII – Brady has won a record four Super Bowl MVP awards.
XXXIX - In the 52 Super Bowl coin tosses, tails leads heads, 28-24. Each of the last eight coin-toss winners has deferred to the second half, including the Patriots last year. The coin toss winner has lost each of the last four Super Bowls.
XL - Kickoff returns in the first 52 Super Bowls: 431. Kickoff return touchdowns: 10. Punt returns in the first 52 Super Bowls: 233. Punt return touchdowns: 0.
XLI - The only Super Bowl in which both teams scored touchdowns on kickoff returns was Super Bowl XXXV, when the Giants' Ron Dixon and Baltimore's Jermaine Lewis accomplished the feat on consecutive plays.
XLII - Jerry Rice scored eight touchdowns in four Super Bowls, and his 48 points make him the highest-scoring player in the game's history. Kicker Adam Vinatieri is second with 34 points in five games.
XLIII - Rams defensive coordinator Wade Phillips held the same position in Denver when the Broncos beat Carolina in Super Bowl 50 three years ago.
XLIV - The team leading at halftime is 38-11 in the Super Bowl. There have been three halftime ties).
XL – Last year, New England and Philadelphia set a Super Bowl record with 1,151 total yards. The Patriots' 613 yards was a record for one team.
XLI - In the 1999 season, St. Louis quarterback Kurt Warner – who played for the Giants in 2004 and is now in the Hall of Fame – won the NFL Most Valuable Player Award and led the Rams to victory in Super Bowl XXXVI. Since then, league MVPs are 0-9 in the Super Bowl, including Brady's loss last year to Philadelphia.
XLII – The only overtime game in Super Bowl history was New England's 34-28 triumph against Atlanta two years ago. The Patriots outscored Atlanta in the fourth quarter and overtime, 25-0.
XLIII – No former Giants are on the active roster of either Super Bowl team. Cornerback Donte Deayon, who played 10 games for the Giants in 2017-18, including four this season before his release on Oct. 16, is a member of the Rams' practice squad.
Defensive back A.J. Howard, a former member of the Giants practice squad in 2017-2018, is on the Patriots' practice squad.
XLIV - The Rams will wear throwback blue and gold uniforms. New England will wear its road white jerseys. The Patriots are 3-1 in the Super Bowl under Belichick when they wear white. Charles Haley is the Super Bowl career leader with 4.5.
XLVI - Brady set a Super Bowl record with 505 passing yards last year and is the all-time leader in Super Bowl passing yards (2,576), completions (235), passing attempts (357) and touchdown passes (18).
XLVII – In 2000, Brady was a sixth-round draft choice, the 199th overall selection. As noted above, he has thrown 18 Super Bowl touchdown passes. From 2000-17, 49 quarterbacks were first-round draft choices. They have combined for 15 Super Bowl touchdown passes.
XLVIII - The Patriots and Rams are playing for the Lombardi Trophy, which has been manufactured since Super Bowl I by Tiffany & Co. The sterling silver piece stands 22 inches tall and weighs seven pounds, with a regulation-size football atop the trophy. Tiffany assesses the street value of the silver at about $3,500.
XLIX - The team scoring first is 35-17 in the Super Bowl.
50 – Linebacker/long snapper Steve DeOssie (Super Bowl XXV) and long snapper Zak DeOssie (XLII and XLVI) both won Super Bowls with the Giants, the only father/son duo to win the game with the same organization.
LI – Matthew Slater, the Patriots' seven-time Pro Bowl special teams standout, is the son of Jackie Slater, a Hall of Fame tackle who played his entire 20-year career with the Rams. Matthew, a two-time champion, will play in his fifth Super Bowl on Sunday. Jackie Slater played in Super Bowl XIV.
LII – Both the Rams and Patriots were 3-1 against the NFC North. Los Angeles lost to Chicago, while New England fell at Detroit. The two teams were a combined 5-0 vs. Kansas City and the L.A. Chargers, including the Patriots' victory against the Chiefs in the AFC Championship Game.
LIII – The Patriots are the first team to return to the Super Bowl a year after losing it since Buffalo in Super Bowl XXVIII in the 1993 season – also in Atlanta.