East Rutherford, NJ – The New York Giants have selected Mr. Andy Verboys of Scarsdale High School (Scarsdale, NY) as "The Lou Rettino High School Football Coach of the Week" for the week of September 23, 2013. The Raiders beat defending state champions, the New Rochelle Huguenots, with a 14-7 win at home.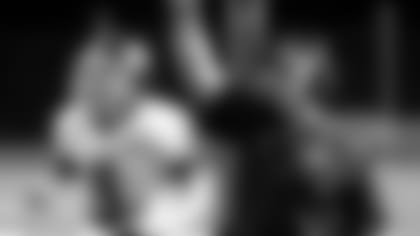 In recognition of Coach Verboys' success and commitment, he will receive a certificate of recognition signed by NFL Commissioner Roger Goodell and Giants Head Coach Tom Coughlin and a $1,000 check will be granted to the Raiders football program. Coach Verboys will be acknowledged by a stadium announcement when the Giants host the Philadelphia Eagles on October 6th and an announcement will also be posted on the Giants website, www.giants.com.
The Lou Rettino High School Football Coach of the Week Award is part of the Giants' continuing effort to promote youth football. The Giants elected to name the award in memory of former Union High School (NJ) coach, Lou Rettino, for his fine commitment to the game of football, his community and the betterment of his athletes' lives.
Each week during the 2013 high school football season, the Giants will select one area high school head coach as the Coach of the Week winner. The selection is based on the coach's continuing commitment towards promoting youth football, developing motivated student-athletes and his overall community involvement. At the conclusion of the 2013 season, the Giants will choose a Coach of the Year. That coach will receive $2,000 for their school's football program. They will also be invited to attend a dinner hosted by the Giants.
Coach Verboys began his coaching career at Tuckahoe High School from 1996-2001 and moved on to Harrison High School from 2002-2003 as an assistant coach, winning the state championship. He became the Head Coach of Ardsley in 2005 before landing his dream job as Head Coach for Scarsdale High School in 2006, where he has been ever since. Since his arrival, the Raiders have made the playoffs three times and in 2010, won the school's first Bowl Championship in 21 years defeating North Rockland in the DeMatteo Bowl. His record over the past 7 years is 32-30 and for his career he is 68-55. Coach Verboys has seen his players play at prestigious colleges such as Princeton, Cornell, Penn, Bates, Hamilton, MIT, Amherst, Lafayette, Franklin and Marshall and Ithaca, just to name a few. Among many highlights through his coaching career, Coach Verboys received the Section 1 Coach of the Year Award in 1999 and the very prestigious United States Olympic Jack Kelly Sportsmanship Award.
Coach Verboys graduated from Suffern High School where he was a three-sport letterman and went on to attend the United States Merchant Marine Academy, Cortland State and graduated from Oswego State University in 1988. He was a three-time "All State" baseball pitcher and Academic All-American in college. In 1986 while at Oswego State, Coach Verboys posted a 9-1 record and a very impressive ERA of 1.06, leading his team to three State Titles, having a career record of 27-5 and recorded the school's 6th no hitter in its history. In 1993, he was inducted into the University's Hall of Fame.
Coach Veryboys has taught in Scarsdale for the past 24 years as a Computer Technology teacher. He has been married for 21 years and has 3 children: Andrew Jr. who is a QB for the Fork Union Military Prep School in VA, Taylor who is a multi-sport athlete and is a junior at Byram Hills HS and Emily, a 6th grader, who is a horseback rider in the same school district.