New York, NY – NFL Hall of Famers Harry Carson of the Giants and Bronco's legend Floyd Little confirmed that they will attend the sixth annual Gala to raise funds for Giants Head Coach Tom Coughlin's Jay Fund Foundation at Cipriani's in midtown Manhattan for a red carpet reception, silent auction, dinner and entertainment.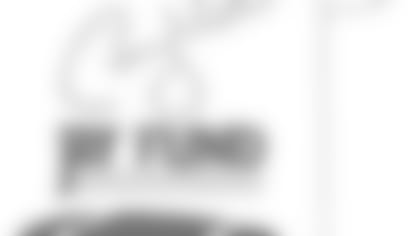 Carson and Little will join Coughlin and many Giants stars to host a table and interact with fans as Coughlin's Jay Fund Foundation raises money to provide financial assistance to families of children with cancer.
Carson, whose 13-year career with the Giants is one of the longest tenures in Giants history and includes their 1986 Super Bowl XXI victory over the Denver Broncos, was rated the #1 Inside Linebacker in NFL history by Pro Football Weekly. He once made an amazing 25 tackles in one game and was selected by his peers to play in the Pro Bowl nine times.
Little, who was admitted to the Hall of Fame this summer, was a three-time All-American at Syracuse and led the NFL in rushing for the six year period from 1968 to 1973. "The Francise" is the 7th leading rusher in pro football history with 6,323 yards rushing and 54 touchdowns.
The sixth annual "" Gala will honor Jerald F. Irving, Senior Vice President and Managing Director of ICAP Securities USA LLC, and Charles W. Allen, President and CEO of Athlon Sports Communications Inc for their philanthropic efforts on behalf of children. Both honorees exemplify excellence and teamwork in their fields of endeavor as well as outstanding civic leadership.
The event will begin promptly at 6:30 p.m. with a red carpet cocktail party and silent auction, followed by a formal sit-down dinner and live entertainment. WNBC-TV Sports anchor Bruce Beck will serve as master of ceremonies.
For information about corporate tables, individual tickets and sponsorships visit www.tcjayfund.org.  Information is also available by calling New York City event headquarters at 212 627 1000 or via e-mail at jayfund@resevt.com.
Following the "Champions For Children" gala, the Giants will take on the Chicago Bears at the Meadowlands on Sunday, October 3rd.  The Giants defeated the Carolina Panthers 31-18 in their first outing of the season and head to Indianapolis next week for Manning Bowl II as they face the Colts on NBC's Sunday Night Football.
About The Tom Coughlin Jay Fund
Founded in 1996, The Tom Coughlin Jay Fund Foundation was created in the honor of Jay McGillis, a member of the Boston College Football team who developed leukemia while a member of the team. Tom Coughlin was inspired by the courage, compassion and faith he and his family demonstrated during the course of his illness and it is the mission of The Tom Coughlin Jay Fund Foundation to assist children with leukemia and other cancers and their families by providing emotional and financial support to help improve the children's quality of life and to help reduce the family stress associated with going through this crisis, allowing them to focus on what matters most – the health of the child. Further information is available at www.tcjayfund.org.