EAST RUTHERFORD, N.J. –** The Giants have a shorter-than-usual five-man early injury list today, but it includes defensive end Jason Pierre-Paul, who will not practice today because of a shoulder injury suffered Sunday in a victory over the Oakland Raiders.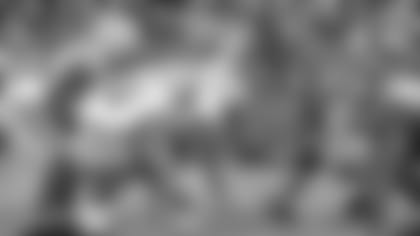 Know Your Opponent: Packers](http://www.giants.com/photos/photos/Know-Your-Opponent-Green-Bay-Packers/81bcaf3d-26ae-47f8-80b5-2d1dacf54cdc) "He's still sore, but he's optimistic and so are we," coach Tom Coughlin. Asked if JPP will practice tomorrow, Coughlin said, "I would hope."
Also on the injury report are cornerbacks Terrell Thomas (knee) and Corey Webster (groin/ankle), running back Brandon Jacobs (hamstring/knee) and tight end Bear Pascoe (ankle).
Thomas misses one day of practice each week to rest his surgically-repaired knee. He is expected to be on the field tomorrow.
Webster has missed five of the last seven games, first with a groin issue and more recently with an ankle injury suffered at Philadelphia on Oct. 27. It is the ankle that is now keeping him out of action.
"I thought we were over the hump a couple of weeks ago, when he was able to just play a few plays," Coughlin said. "But there was an ankle injury in there and he's still trying to recover from that."
Jacobs has missed the last three games. Coughlin said he is scheduled to practice tomorrow.
Pascoe has played in every game this season, but Coughlin was uncertain if he would practice today. "I'm sure if it's up to him, he goes," Coughlin said.
Coughlin said running back Andre Brown has recovered well after carrying the ball 30 times in his season debut last week against Oakland.
"He was much better yesterday," Coughlin said. "He'll practice today and as the week goes on, he'll feel better. I know he was much better yesterday. He came in, he was in the weight room and he felt much better."
The Giants host the Green Bay Packers on Sunday. In their last two games, the Packers have lost quarterbacks Aaron Rodgers and Seneca Wallace. Scott Tolzien, who played well in the Packers' loss to Philadelphia last week, will make his first NFL start.
"The backup quarterbacks have really done an outstanding job," Coughlin said. "This Scott Tolzien, who came into the game the other day, not knowing that he was even going to play after Wallace was hurt, he led them to a 396-yard day, a day in which they rushed the ball extremely well. … They've done a nice job of adjusting what they do with the quarterback situation and they've continued to be very productive on the offensive side of the ball."
Cornerback Jawanza Starling, who had been on the Giants' practice squad since Sept. 2, was signed to the Houston Texans' active roster. Starling was replaced on the practice squad by linebacker Marcus Dowtin, who was waived by the Buffalo Bills on Oct. 8.
Dowtin, 6-0 and 230 pounds, played in the season's first five games for the Bills. Most of his action was on special teams, where he had four tackles, though he did play linebacker in three games. Dowtin also played three games for the Jets in 2012, when he had two special teams tackles.
Dowtin entered the NFL as a rookie free agent with the Jets on May 4, 2012. He was waived by the Jets on Aug. 31, signed to their practice squad two days later and to their active roster on Oct. 17. Dowtin was waived by the Jets on Nov. 20.The Philadelphia Eagles signed him to their practice squad on Nov. 20 and to their roster on Dec. 24. Dowtin was waived by Philly on April 11 and awarded the following day to the Bills.
Dowtin played college football at North Alabama.
Reminder: The starting time of the game on Sunday is 4:25 p.m. The game was originally scheduled for prime time, but was switched to late-afternoon start.