The Giants.com staff debates which 2017 opponent should be the team's opening day matchup: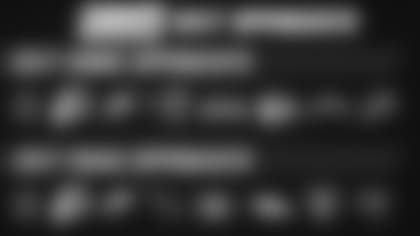 In anticipation of the upcoming schedule release, this week's topic of "Cover 3" is: what team the Giants should face in the season opener? Here is what our staffers had to say:
SEE THE SEAHAWKS
By John Schmeelk


NEWS
>
[10 Questions in 10 Days](http://www.giants.com/news-and-blogs/article-1/10-Qestions-in-10-Days-Who-is-best-ever-23rd-pick/a6ad1768-cdb6-4a92-962a-b287b208aab2)
>
[Make the Case: Draft Debate](http://www.giants.com/news-and-blogs/makethecase/article-1/Make-the-Case-LB-Zach-Cunningham-vs-OT-Cam-Robinson/7581400b-8b79-4786-bf08-5f4a606de968)
>
[22 college prospects to attend Draft](http://www.giants.com/news-and-blogs/article-1/22-college-prospects-to-attend-2017-NFL-Draft/a1a917fb-1dcc-434b-baca-532f85e2ed37)
PHOTOS
>
[Mike Mayock's Position Rankings](http://www.giants.com/photos/photos/Mike-Mayocks-NFL-Draft-Position-Rankings-30/da1645a3-191a-4371-aa26-57968e24a08d)
VIDEOS
>
[Fact or Fiction: Positions to Watch](http://www.giants.com/videos/videos/Fact-or-Fiction-Positions-to-watch-this-spring/cfd5b7b4-ad80-4f40-858e-4e8f18a5b9db)

I refuse to say Cowboys! I'm tired of the Giants having to start their season on the road against Dallas every year. It's such an important and tough game, and I really dislike it being the first game out of the gate. For excitement, I would prefer the Giants play at home on the first weekend of the season. For the same reason I prefer the Giants not play Dallas, I don't want them to play the Eagles or Redskins, either. Of the other home opponents, I'll go with the Seahawks. It would be a good, early test for the Giants' offensive line, and it would also be a chance for their defensive line to attack a Seattle offensive line that has struggled. The crowd would be electric in anticipation for such a great test in the season's first week.
COWBOYS AGAIN
By Dan Salomone
The Giants have opened against the rival Cowboys in four of the seven seasons I've been with the team, so why not make it five out of eight? But I hear you, John. I used to be in your camp and couldn't believe it when Dallas was penciled in for the Giants at this time a year ago. I've done a 180 since then. Now I say, let's make it a tradition. Giants-Cowboys have been thrilling games as of late, with the last two openers decided by one point apiece and the last four by a combined 14 points (3.5 per game). The NFL is in the entertainment business, and these teams delivered in their 2016 season series. Let's start the season with a marquee matchup and get the race going in the NFC East, which is back to being one the best divisions in football. The Giants are due for an opener at home, something that has not happened since, as the reigning Super Bowl champion, they hosted Dallas in 2012. Book it.
CHARGE INTO TOWN
By Lance Medow
I'm not a huge fan of divisional matchups in Week 1, given that teams usually need a game or two to get acclimated. So based on that, I'm eliminating the three NFC East rivals as choices, and the Giants have kicked off each of their last two seasons in Dallas. The Giants also have not opened a season at home since 2012 after winning Super Bowl XLVI. Given those trends, I think hosting the Chargers in Week 1 would be an exciting matchup. This could very well be the last regular season contest featuring Eli Manning and Philip Rivers, who will always be connected because of the 2004 draft day trade. So that narrative is always attractive. This is going to be their third head-to-head matchup with Rivers helping the Chargers win each of the first two games -- 2009 at Giants Stadium and 2013 in San Diego.
Since 2017 will be the Chargers' first season in Los Angeles, who better to put them up against in Week 1 than another huge market team like the Giants? The Chargers also have a new coach in Anthony Lynn, and because the Chargers will likely showcase some new looks, it would be a good test for New York. Additionally, it's good to see a team you're not familiar with early in the season, both from a personnel and schematic standpoint. Not only do both teams feature plenty of playmakers on offense, they also have some of the best pass rushers in the NFL on display with the Giants' Jason Pierre-Paul and Olivier Vernon, and the Chargers' Joey Bosa and Melvin Ingram.