The New York Giants have hired Craig Fitzgerald as director of strength and performance.
Fitzgerald comes from the University of Tennessee, where he had served as the director of strength and conditioning since 2018. His tenure with the Vols followed four seasons as the head strength and conditioning coach with the Houston Texans. He also spent two seasons leading the football strength and conditioning program at Penn State (2012-13) and three seasons leading South Carolina's strength and conditioning efforts (2009-11).
There was a vacancy with the Giants after Aaron Wellman left to become the senior assistant athletic director for football performance at Indiana, where he started his career as a graduate assistant.
Fitzgerald holds the highest honor awarded in his profession, the certification of Master Strength and Conditioning Coach by the Collegiate Strength and Conditioning Coaches Association (CSCCa). He is also certified by the National Strength and Conditioning Association (NSCA).
At the NFL level, Fitzgerald helped Houston win back-to-back AFC South division championships in 2015 and 2016, while putting together three consecutive winning seasons for the first time in franchise history (2014-16).
In Fitzgerald's first year in Houston, the Texans led the NFL with a seven-win improvement and became the sixth team in the NFL since 1978 to post a winning record following a season in which it won two games or less.
Fitzgerald revamped Penn State's training facility and workout facility and developed the popular "Iron Lion" t-shirt, which directed proceeds from sales of the shirt to PSU's chapter of Uplifting Athletes, a non-profit organization that raises money and awareness for rare diseases.
His tenure at Penn State followed three successful seasons working with Steve Spurrier at South Carolina. The Gamecocks won a school-record 11 games and finished in the Associated Press Top 10 for the first time in school history in his final season – 2011.
Fitzgerald was the director of strength and conditioning at Harvard from 2005 to 2009, overseeing 41 varsity sports, including the football team that won Ivy League championships in 2007 and 2008. From 2000 to 2005, he served as an assistant director of strength and conditioning at Maryland, his alma mater. From 1997 to 1999, Fitzgerald was the first director of strength and conditioning at Catholic University, where he also was the tight ends coach and special teams coordinator.
He was a three-year letterwinner and starting tight end for the Terps from 1994 to 1996 after beginning his career as a walk-on.
Fitzgerald and his wife, Mary, have three sons: Mac, Joe and Luke.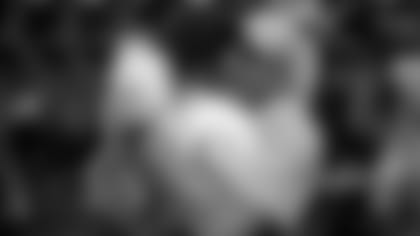 Giants App
Download the Giants' official app for iPhone, iPad and Android devices