[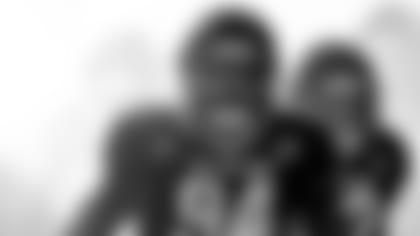 ](http://www.giants.com/media-vault/photo-gallery/3rd-Rd-DE-Damontre-Moore/09689ce3-b4a1-4059-9661-cbd454fe6943)
PHOTOS: DE DAMONTRE MOORE
Q: How did it feel when you found out the Giants were taking you?
A: It was a breathtaking moment. It will be something that I will always remember. RE: On adding to the history of the Giants successful defensive line…
A: Yes. I'm looking forward to just coming in and learning from the best in the game. There are so many talented people there. I just want to come in closed-mouth and open-minded and let everything soak in because they have such a successful history and so many talented people there.
Q: How good of a pass rusher do you think you are?
A: I think I'm pretty good but that was in the past. I'm just looking forward to coming in and proving myself right now.
Q: Do you compare yourself to anyone as a pass rusher?
A: No. I just compare myself to me. I go in and try to do what I do and not try to be anyone else. I just try to go out there and give the best effort I can.
Q: How did it feel to drop to the third round?
A: I wasn't expecting it but in the same token, anything can happen so I wasn't expecting to wait but this is a great opportunity for me to play the game that I love. Just because I didn't go as high as other people thought I was going to go, it doesn't really make a difference because at the end of the day, I still get to play the game I love. It really didn't matter.
Q: Did you think your Combine performance was the reason you slipped?
A: To be honest with you, there could be many a reason and that probably is one of the reasons but that all happened in the past and I'm ready to look forward and start anew.
Q: Do you think your college production will translate to the NFL?
A: I would like to hope so. I'm going to go in there and give the best I can and listen to everyone there and take in all the knowledge. Hopefully it can (translate). I just want to contribute to the team and just help the team win.