Earlier this offseason, we asked Giants Insiders who impressed them the most this offseason and Rueben Randle was at the top of the list.
Which player impressed you the most at veteran minicamp?
MICHAEL EISEN:Wide receiver Rueben Randle. Victor Cruz didn't participate and Hakeem Nicks was limited. In their absence, Randle was the best receiver in camp. Not only did he catch passes running a variety of routes, Rueben, as offensive coordinator Kevin Gilbride noted, has a great understanding of his responsibilities and demonstrated more professionalism than he did as a rookie. Randle could join with Nicks and Cruz to give the Giants a lethal trio of wide receivers. - WATCH HIGHLIGHTS
JOHN SCHMEELK:Reuben Randle really took the reins as the leader of the WR core. He was first in all the drills and seemed very dedicated. Kevin GIlbride raved about him when he spoke to the media last Thursday. His position coach, Kevin Gilbride Jr also talked about his improved work ethic. I think he is poised for a breakout season. This could be the best set of WR's in Giants history.
DAN SALOMONE:Rueben Randle was definitely the big winner of minicamp, but I was already pretty high on him. So I'm going to say tight end Brandon Myers. I'm skeptical of players having one good year – even great ones like Myers' 79 catches last season. I need to see it on a year-to-year basis to fully buy in. But from the looks of it, there's no reason he won't have a very productive 2013 with Eli Manning, who was going to him early and often in minicamp. The guy seems to catch everything.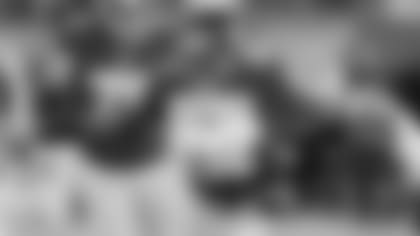 ](http://www.giants.com/media-vault/photo-gallery/WR-Rueben-Randle/61af187e-aa83-470a-b6a8-cb173427bec7)