I always hear about how much the coaches love Adrian Tracy but never get a chance to him in the game and when he finally does I never see what the coaches see. I was doing a little research on him and he is listed as a very light DE. On his combine report he was listed as LB but seems a little small to be a 3-4 OLB. Have the Giants tried him out on the outside?
[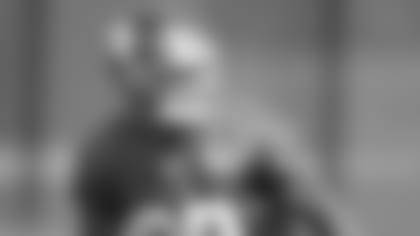 READ MORE FROM EISEN'S MAILBAG](http://www.giants.com/news-and-blogs/eisens-mailbag.html)
Dear Ryan:
Tracy started 47 games at left defensive end at William & Mary. The Giants selected him on the sixth round of the 2010 draft and converted him to end. But he suffered a dislocated elbow and ruptured tendon in the preseason and spent the year on injured reserve. In 2011, he moved back to end and was on the practice squad all season. Tracy has been an end ever since.
Why does it seem that the Giants run our speed guy, Wilson, up the middle and pitch it to our power guy, Brown, to turn the corner on the outside. Shouldn't it be the other way around?
Dear Warren:
If they're doing that in the preseason it's likely because they don't want to reveal any regular-season plays. Both Wilson and Brown are capable of running inside and outside. With the offense apparently struggling in the green zone and on short yardage, when can we expect Henry Hynoski back? Would also love to see another Hynocerous dance this year.
Dear Craig:
Hynoski has been very careful to not put a definitive date on his anticipated return. He'll only say when he's ready and medically cleared, he'll be out there. When he was hurt in May, Hynoski said he hope to play in the season opener in Dallas. Presumably, that remains his objective, though he won't say it. But Hynoski is still on the physically unable to perform list and until he's removed he can't play.