Are the Giants committed to using Antrel Rolle as a traditional two- high safety or is he going to have to be the big nickel again? I thought we lost something without him playing in the two-shell. Can Jayron Hosley/Terrell Thomas/someone else do the job? Or am I way off?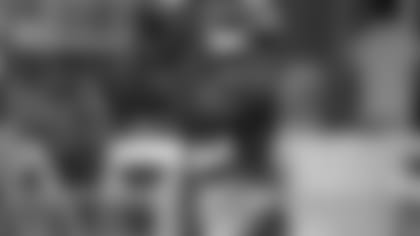 PHOTOS: TRAINING CAMP PRACTICE](http://www.giants.com/photos/photos/Giants-Training-Camp-Practice-7-28/e53adde7-3d72-47ff-b0ed-72ea4c5e68a1) Dear Aaron:
In a perfect world, Rolle would play only safety. Alas, the NFL is an imperfect league. The coaches will play Rolle where he can most help the team. If that's in the slot in the nickel, he'll be there. Can other players handle that role? They will get a chance to prove they can (though Thomas must first be activated off the physically unable to perform list before he can do anything). The larges question is, can they do it as well as Rolle? If not, he will likely moved up from his safety spot in some packages.
Has Louis Murphy had an opportunity to compete for the kick returner position?
Dear Kevin:
Murphy is in the current mix, as is incumbent David Wilson, Ruben Randle and Jerrel Jernigan. The next step for him is to get an opportunity in a preseason game. But frankly, it will be Wilson's job as long as the coaches want him to do it.
What is the status of defensive lineman, and monster in the middle Markus Kuhn, and is he healthy enough to be a part of this year's training camp and preseason?
Dear Bob:
Monster in the middle? Nice. Kuhn is currently on the physically unable to perform list and continues to rehabilitate his knee. He underwent surgery after tearing his ACL last Nov. 11 in Cincinnati. It is uncertain when Kuhn will return to the field, but he is confident he will be able to contribute at some point this season.